Raw energy juices: Green with Envy and Inner Cleanse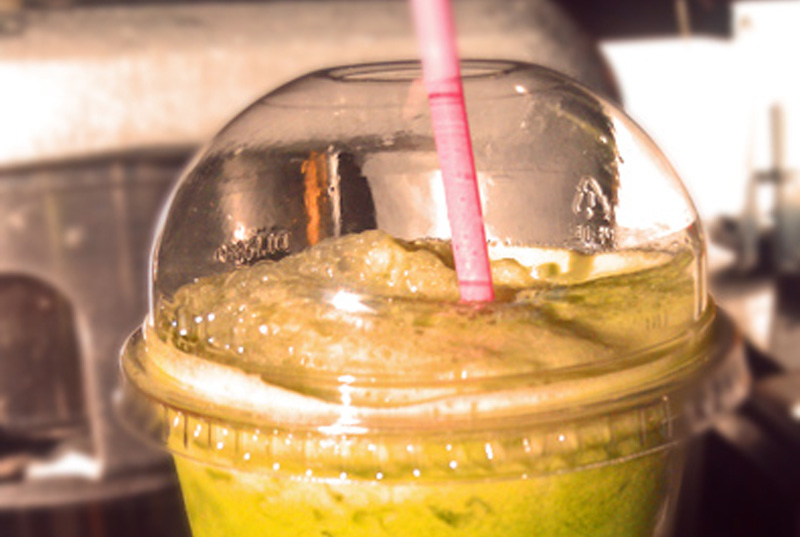 4
I've turned more to having home-made juice of a morning now. I've been learning lots about the health benefits and have been enjoying the raw hit of pure energy I have got after drinking one.
I've learned that its best to have a juice leaning more on the vegetable side than fruit, but the fruit gives it that nice balance of flavours. It is also best to make your juices as green as you possible can.
One of my favourite cafes up here on the Sunshine Coast is Raw Energy. We used to visit it quite frequently when we lived here. I was not going to pass by it unnoticed on our stay here in Mooloolaba. Come 7am I was down at the counter ordering my morning juice.
At first I was hesitant in ordering one that was so green, but I took the plunge to get over my phobia and ordered the Green with Envy.
It was actually pretty good and way better than the beetroot juice I was forced to drink each morning with the Tracy Anderson workout program.
The green with envy and apple, pear, celery, broccoli, cucumber spinach and was heavy on the celery flavour but really yummy.
The next day, after waking up feeling a little fluey, I decided to go with the inner cleanser: carrot, celery, apple and parsley. I didn't like this one as much as the Green with Envy as it was a little to celery strong.
But I did feel cleansed after it and the sinuses a little clearer.