Caz
I'm a serial traveller, blogger and sunset mojito drinker. Combine that with a swinging hammock on a Thai beach and you have summed up my total being.
Peace. Joy
It's what I stand for. It's what I believe life should be about.
Living it, Loving it.
What other reason for life would there be?
Is it the destination that gives us happiness or the journey?
It's a little of both, but true joy and inner peace can only be attained when we walk the path of our purpose.
I call it tapping into your mojo.
Empowering yourself to know you hold magic within you means you can create magic in your outer world as well.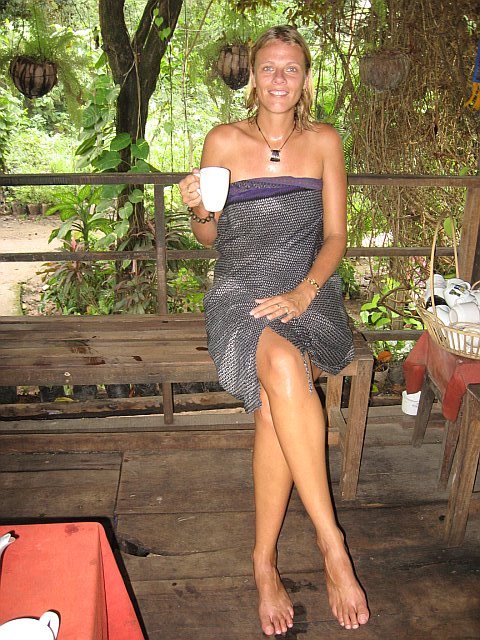 I dedicate my life to finding and using my mojo.
And it's a working progress.
That is what I and this blog is about: walking my path of true purpose with empowerment so I can handle any challenge that comes my way.
I want to share the path with you in order to show you how you can do the same.
[ois skin="About Me page"]
I'M ALSO A MOTHER.
To two wonderful beautiful girls.
They remind me of the magic every day. They remind me to dance like no one is watching, to be in awe of everything that crosses my path, to allow curiosity to drive my questions, to allow play and laughter to dominate my days.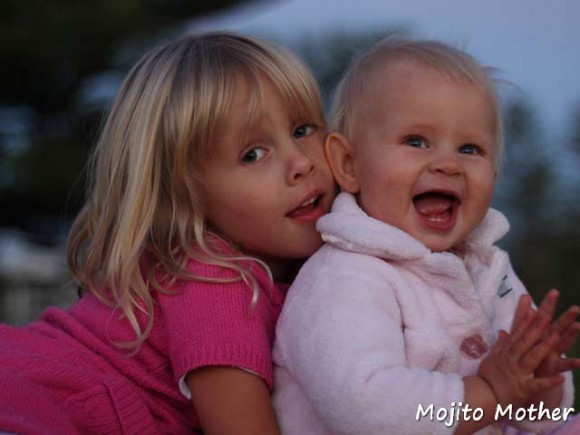 Both have names that have the meaning of wild and pleasant. Both are also the name of wineries.
Yeah.
That's another thing about me.
I love wine.
I also love mojitos
And the odd crafted beer. Wheat beer is my favourite, in particular, Old Well White from the roof top of Top of the Hill, Chapel Hill, NC.
It's also my favourite liveable town.
We lived just down the road in Raleigh for four years. Surprisingly we loved it. So much we'd do anything to move back, but that little thing called a green card stands in our way.
YES. I AM A TRAVELLER.
I've been doing it since I graduated Uni as a teacher in 1997. I don't know any other way to live my life. I don't want to live my life in any other way.
It's where I feel safest. Totally free and completely immersed in joy. I'm lucky I have a husband who feels the same way and two daughters who are proving to be just as in love with it.
[ois skin="About Me page"]
TRAVEL BLOGGING AND MY WORK
We travel a lot. I write about it a lot. Not so much here on Mojito Mother. If you want to follow our travels you can at Going places where I write about family travel three times a week for Kidspot.
Our third baby is our travel blog, y Travel Blog. That's where we started blogging in 2010. It's one of the biggest travel blogs in the world and in Australia. We've worked with Qantas, Carnival Cruises, Nissan, Canon, Tourism Australia, Tourism New Zealand, Tourism Thailand and almost all Australian State Tourism Boards.
We've also created video content for our local tourism board, Central Coast Tourism.
Travel and blogging go so well together for us. It's easy because we love it and we know it and it's just like one big travel party with our community.
Sometimes I speak about blogging and blogger/brand relationships. I've taught around the world so I am used to standing in front of people and sharing knowledge. I LOVE to do it, because I love to share and I love to help others.
On Mojito Mother you'll have me sharing the joys of motherhood and how I handle the challenges. I'm not here to tell you that life is oh so rosy, and all you have to do is think like that and you'll have it. That's BS.
Life will always involve ups and downs, but that doesn't mean we aren't empowered to deal with them. That's why I always focus on how we can turn the shit around and own the happiness rather than the shit.
[ois skin="About Me page"]
SOME OTHER THINGS ABOUT ME:
I love rock music: Chili Peppers and Pearl Jam are my favourite
I also love folk music- it goes well with a hammock- Jack Johnson, Ben Harper and John Butler Trio rock my world
I love socialising and making new friends
I'm pescatarian
I could eat Thai three meals a day for the rest of my life and be very happy
I love hiking, especially up mountains
I've lived in 5 countries, and travelled through 37
I love to hug trees.
I cannot sing but my greatest dream would be to be a rock star.
I am really unstylish, but am working on it.
I am a passionate person and get really excited about things really easily.
I am not religious, but deeply spiritual.
I love to meditate and go within to find the answers and practice peace.
I believe each person enters our life with something to teach us.
I believe each person that enters our life should be respected and honoured as precious and sacred.
I'm fascinated by others' stories and would love to hear yours.
Stay connected with me so I can learn more about you. I'll also do my best to inspire you to fnd your mojo and create magic in your life.
You can connect with me in the following ways:
Sign up to receive my nfree email serieson how to create the magical life of your dreams
Connect with me on my social channels and join the conversation (click on the buttons in the side bar)
Send me an email
If you want to know more about why I called this site  Mojito Mother and who's the site for then click to  read more.
Be Magical
Caz