Why it is so hard for women to lose weight the older they get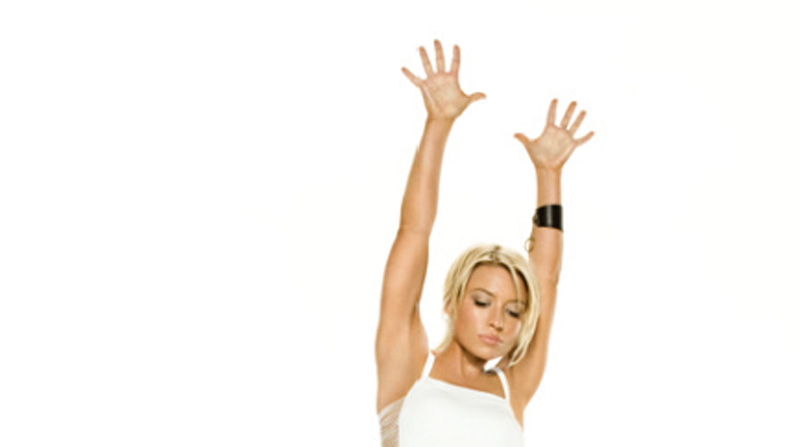 9
I've figured out why it is so hard for women to lose weight the older they get.
It came to me in a light bulb flash as I was bouncing around on my living room floor doing my 30 minute Tracy Anderson cardio workout. For her it is all about the dance. Her moves were exactly the same as I used to pull 14 years ago on the dance floors of night clubs around the world, except I looked nowhere near as hot as her.
I was a tangled up mess of spaghetti arms and legs.
But that didn't stop me from jumping, skipping, bouncing and gyrating for hours on end, sometimes two nights a week. Hard core dancing.  Who knew we were burning off so many calories and working out? We were just having fun.
My body ached for two days following my first dance workout with Tracy. It was never like that when I was the nightclubbing queen and I never puffed as much either.
That's when it hit me. This is why it is so hard for women to lose weight the older they get. It's because we don't go nightclubbing anymore. We aren't grooving off the week's food assault on the dance floor with our friends. Instead we are running around picking up toys and clothes off the floor before collapsing in a heap on the bed.
Who has time for fun? Who has time for dance? Who has time for exercise?
I'm getting my dance groove back. Five days in a row now I've danced, just like the days of old. Despite my age, I can feel my body firming up already and buzzing with energy, and I'm down 2 kilos.
See, it's got nothing to do with age, it all has to do with not wearing the dancing boots anymore.
Your Turn to Share Tips:
So who wants to join me? Put on your clubbing sneakers and let's go.