Saturday mojito with Jo Castro from ZigaZag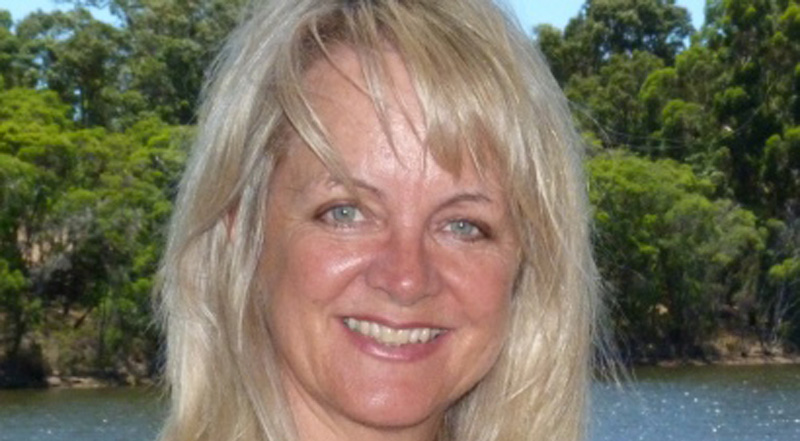 31
Jo, from ZIGAZAG, is a lady everyone should know. She's gentle, sweet and friendly. Jo has been travelling the world as an expat with her two children since they were little. She has had a fascinating life and I love hearing her stories and buckets of wisdom.
It has been a joy meeting and getting to know Jo this past year. I am sure you will love her as much as I do.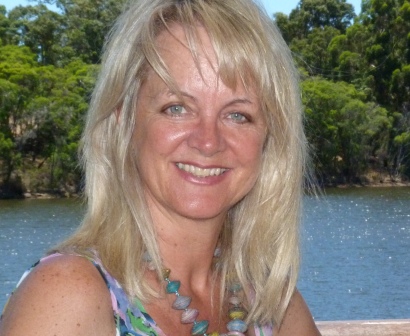 Where did you grow up and go to school?
I grew up in England, mostly in Wiltshire and Devon, and I went to 9 different schools because my folks were always moving. My favourite school was Marlborough Grammar School. As we have become serial international expats ourselves, I guess my gypsy heart was nurtured from a young age.
First job you ever had?
I left home to travel when I was 18. Waived the White Cliffs of Dover goodbye with my guitar and a backpack, then I worked as a groom for a show jumping family in Belgium.
Cheap or designer sunglasses?
Cheap, I'm a bargain basement girl 🙂
Who is your biggest girl crush? Boy crush?
Girl crush – Kate Middleton – I love her style, and I'm morbidly intrigued by the whole Royal thing. Boy crush – my gorgeous hubby, Dave.
Where did you go for your honeymoon?
We went on safari in The Kruger National Park in South Africa – we also took my Mum and my Godparents who'd flown over to Durban from the UK for our wedding 🙂 My poor Mum (unknowingly at the time) was allergic to malaria tablets and on our first night away, Dave ended up carrying her across the threshold because she had practically collapsed 🙁
If we were to meet for a drink, what drink could I buy you?
An ice cold glass of Sauvignon Blanc, a Bintang Beer or a Tequila please – I'm not fussy 🙂
Dream shopping spree destination?
I love markets, and factory outlets anywhere. I hate busy shopping malls.
Any phobias?
Blood! I faint almost immediately 🙂
Your favourite singer or band to see live?
The Rolling Stones before they became ancient 🙂 Recently I went to see a New Zealand bred band called Swamp Thing. Michael Barker the drummer and singer also plays for the John Butler Trio – a band I also love. I'd go and see Swamp Thing again live for sure.
Coffee and cake…OR…wine and cheese?
Wine and cheese
Most annoying habit of your husband?
He is so adventurous and energetic and sometimes exhausts me.
Kisses OR Cuddles?
Cuddles
Pet Peeves?
Mean spirited people (Yup! Gotcha on that one- Caz)
If I came to your house for dinner, what is your signature dish?
Poached Tasmanian Salmon with garlic, wine and lemon juice, served with steamed veggies. (What time should I arrive?- Caz)
What is your idea of a romantic evening?
Fresh seafood dinner with local beer under the stars at a thatched tropical beachside restaurant.
 Any hidden talents?
I can do a trick where it looks like I pull my finger off! I'll show you one day 🙂
What would you like to change about yourself?
I wish I was bolder, a little more dominant and more opinionated. As Sarah Wilson said: "The world doesn't like wobbliness."
 The best relationship advice that you have ever gotten?
The Rector who married us asked us a question. "What do you think is the secret to a happy marriage?" and we both looked at each other, shrugged, and said: "Give and Take?" The Rector replied: "No, not quite. The answer is to Give and Give and Give and Give and then give some more."
 What quote motivates or inspires you the most?
"Be the best you can be, and focus on what you can do."
Currently reading?
$100 Start Up by Chris Guillebeau ( Book of the Month- I'm reading it and so is Rachel MacDonald)
Your favourite travel destination?
Do I have to pick one? I love South Africa and Thailand, but the longer I live in Australia the more places I'd like to travel to here as well.
What does happiness mean to you?
A content and happy family, good health and having time for myself to write.
What is the biggest advice you would give to your 21 year old self?
Be bold, don't procrastinate, follow your dreams and work hard.
What movie always makes you cry?
Out of Africa
Name of the first person you kissed and where were you?
He was 9, and called David. He was my best friend's boyfriend (gulp!) and we kissed behind the gardener's shed at school when she was away one day. When he went back to Jennifer I wrote a letter to him saying that I would die and could never live without him! My Gran framed it! Now, spooky I know, I'm married to a David – not the same one! (GREAT story!)
What's one thing people would be surprised to learn about you?
I had a privileged but very scary childhood.
Favourite makeup or skin care products?
Neutrogena moisturiser (generally) Lancome (if it comes my way by any lovely slim chance), Rimmel bronzer and I love Mac lipsticks.
What posters were on your wall growing up?
Donny Osmond (squirm!) and Horses. Generally the horses came first 🙂
Describe yourself in three words?
Friendly, loyal, fun-loving
What will you be doing 2 years from now?
Writing, Blogging, trying to eat healthily and keep on exercising, but most of all I'll probably be fending off the big brands and blog advertisers (double LOL!)
Find out more about Jo and connect with her:
Johanna Castro a Freelance Writer and world traveller.  She writes a Travel & Lifestyle blog about life and living in Western Australia called "ZIGAZAG" helping people to "Live for the Moment, Love Adventure and Do Something Awesome."

To learn more about blogging download her free E-book "How to Be a Well Fed Blogger". Jo's written for 50+ magazines and many online publications, has self published a children's novel in aid of a Philippine orphanage, lived in 11 different countries, is married to a geologist and has two well travelled, grown up children.

She currently lives in South West Australia where her gypsy heart is content but maybe not yet tamed. Connect with her on Twitter @johannaAcastro or on Facebook @thezigazagmag
Don't forget to subscribe to daily email updates so you don't miss a post. Click to read more Saturday mojito interviews