When the strands of the web crystalize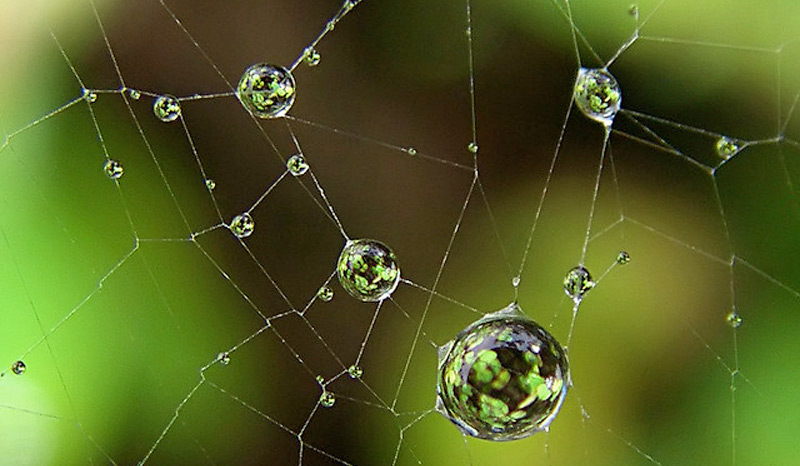 5
We move through our day in a linear path thinking that things happen one after another and it is all so random. That's the great fog we've been trained to live in. We fail to see what's behind and beside us and how it is all intricately linked to what is about to appear in front.
There is a web that connects all of us and the events that happen each day. The more in tune we are, the more we see it. The more in awe we are, the more we magic we attract.
On Sunday, we visited the Newcastle Farmer's market on behalf of Visit Newcastle. I had my camera out attempting to capture the farmer's market for an article on y Travel Blog.
I love visiting markets and our readers love reading about them. It's one of our favourite strategies for saving money on the road so we are always eager to share great ones we discover.
This one started out brilliant with lots of fresh, cheap, local produce on offer. I was excited about the photos I could get.
A spied a row of brightly-coloured handmade bags in the distance, framed it up and snapped away.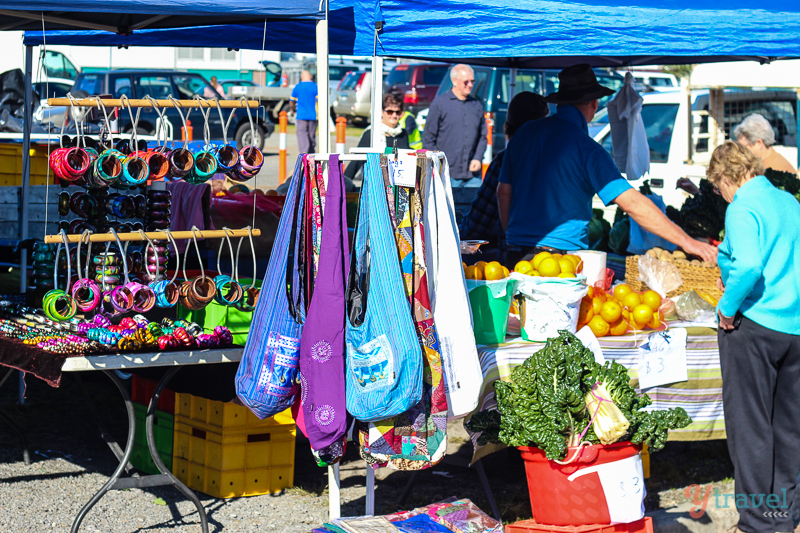 "Excuse me." a man walked towards me. "You aren't allowed to take photos in here unless you have permission from Ken."
"Oh really."
"Do you have permission from Ken?"
"Well, I'm here on behalf of Visit Newcastle. I'm writing an article on Newcastle, which will include the Farmer's Market so I need to take some photos. I'm going to be promoting the markets."
"Well you have to speak to Ken first and get permission." He pointed in the roundabout direction of where Ken was.. I was not about to spend the next 20 minutes finding a needle in a haystack. I put my camera away.
Opportunity lost.
As I wandered and explored for the next hour, I thought about photos and social media and what a wonderful opportunity it presents to help promote their business. You have a person who sees something they love, they share it on Instagram or Facebook, it gets a few likes and shares, 1 or 2 or maybe 30 people think, "Man I love the look of those markets, I'm going to check them out next weekend." They come next weekend and spend $100. They then share their pics and tell their friends and so the news spreads. You really don't know the extend of where that viral nature ends and how much growth can come to a business because of it.
It's free referral marketing.
I understand about the fear of having your content stolen. I like Marie Forleo's approach, "Stuff gets ripped off by people all the time, but I believe the majority of people are good. Do I run my business for those people and just deal with things being pinched, as I really can't do anything about it, or do I inhibit my own growth because I am worried about the small minority making bad choices? "
I'd rather take the chance of something going viral for me online and the customers arriving with little effort on my behalf.
I had some time to think this over. I felt a lot of gratitude towards social media and the good that it does, and I hoped that lots of businesses, especially small ones, see it for what it can bring to your business rather than take away.
Yesterday morning my phone rang. It was Penny from ABC Tasmania radio. I had done an interview with her about the T-Qual Race earlier in March.
"Caroline, we are doing a story this afternoon on the radio and wanted to see if you'd be available for an interview. It's about using photos in social media. There was an article in the Herald Sun today talking about how businesses such as cafes and hairdressers are now banning them. We wanted to see what your opinion was on how photos shared on social media can help a business. Are you up for it?"
"Absolutely."
And then to myself, "Man the Universe freakin rocks! How cool is that?"
If I didn't notice the strands on the web, I wouldn't be filled with such awe and gratitude. Awe and gratitude and the power ignition for more magic to enter your life. Everything is perfectly placed and is intricately being weaved to help you move forward on your right path.
P.S I did the interview and shared wisdom gained from an amble around a weekend market!