Kelly amazes me with all she manages to achieve: writer, mother, blogger, designer, and triathlete! Wow! And she is super nice, supportive and encouraging to everyone in the blogosphere. She also designed our amazing Travel Manifesto!
Kelly inspires me to keep moving forward and break down barriers. I'm so happy to have her with us for our Saturday mojitos! It's wonderful to get to know her and see how much we have in common.
Get to know Kelly Exeter from A Life Less Frantic a little more: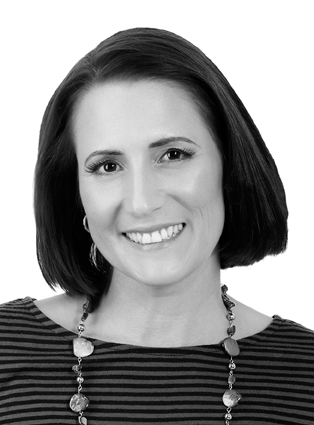 Where did you grow up and go to school?
I was born in Trinidad in the West Indies and lived there till I was nine. Then we moved to Perth, Western Australia and I have lived here ever since. I went to Corpus Christi College for high school before doing a BSc at the University of WA.
First job you ever had?
Working in the restaurant (like a McDonalds) at Adventure World
Cheap or designer sunglasses?
I used to go for cheap sunnies because I was terrible at looking after them but in the last couple of years have graduated to designer sunnies and because you pay so much for them, I look after them VERY well!
Who is your biggest girl crush? Boy crush?
Hmmmm girl crush I will say Kylie Ladd because she always wins at twitter (hi Kylie *waves*)
Boy crush I will say Daniel Craig because I am going to see Skyfall tonight and gosh he's a bit of alright!
Where did you go for your honeymoon?
We went to Club Med in Malaysia – but first we stopped off in Kuala Lumpur so I could compete in a duathlon (run-bike-run). I find it hard to travel overseas without scheduling in some kind of athletic venture!
If we were to meet for a drink, what drink could I buy you?
Vodka, Lime and Soda please!
Dream shopping spree destination?
Can I say 'the whole city of Melbourne'. Or maybe 'New York'. Actually let's just go with New York. But I would have to take at least one of my best friends with me as she is pretty much my personal shopper and I can't be trusted to buy clothes unless she's there.
Any phobias?
Heights. The only height I am ok with is in an aeroplane. When we went to see the Eiffel Tower I couldn't go further than the first level and even then I wouldn't go near the railing. When I went up the Centrepoint Tower in Sydney I went up, walked to the glass, looked down … and then promptly got back in the elevator. That was money well spent! And I don't think I was ever so relieved as the day I was in New York and my friends wanted to go up to the top of the Twin Towers, but we couldn't because there were clouds up there. As far as I am concerned, if something is high enough to be in the clouds, I don't need to be going up there!
Oh and I also have a phobia of scrunched up tin foil. I can't stand the sight of it and I won't touch it with my bare hands. Easter is pretty must the worst time of year for me.
Your favourite singer or band to see live?
Hoodoo Gurus and Hunters and Collectors
Coffee and cake…OR…wine and cheese?
Coffee and cake please. I am kind of allergic to wine and am also lactose intolerant so can't eat cheese *sob*
Most annoying habit of your husband?
Every time he has a shower he brings the wet towel downstairs and drapes it over a basket of clean, dry clothes in the laundry. This is instead of hanging it on the drying rack that is 30cm away from said basket of clean, dry clothes.
Oh, and he doesn't realise that toilet paper goes OVER not under. I guess I should be grateful he replaces the toilet paper though?
Kisses OR Cuddles?
Cuddles! You know that thing where you go to a family function and you have to kiss 30 odd people both hello AND goodbye? My. Worst. Nightmare.
Pet Peeves?
How long have you got? Ok I will try to keep it short.
People who cannot merge (which in Perth is pretty much the entire population)
People who push in when you're lining up (which in Italy is pretty much the entire population so we are never going back to Italy)
Banks who pass on interest rate rises in one millisecond but take three days to pass on a cut
Inappropriate use of their/there/they're and abuse of apostrophes
When people drape wet towels over dry clothes
If I came to your house for dinner, what is your signature dish?
A week ago I would have said 'risotto' but just this week I made paella for the first time ever and I must say, it was pretty bloody good!
What is your idea of a romantic evening?
Lying in bed with my lover, both of us reading a book. I know – soooooo lame.
Any hidden talents?
I can spot an inefficiency in any given system from about 1000 paces. I should probably put 'inefficiencies' into my 'pet peeves' list

What would you like to change about yourself?
The way my mind never shuts down. I'd like a little break from the constant chatter every so often!
The best relationship advice that you have ever gotten?
That sometimes you just have to let some things go through to the keeper (like wet towels on dry baskets of clothes). I tend to want to pull my hubby up on EVERYTHING he does that annoys me because I think there is no point let little annoyances build into big things over time.
But I have learned that choosing to put up with little annoyances and not allow them to build into big things is how you differentiate between those you love and those you don't

What quote motivates or inspires you the most?
The Gandhi quote about being the change you want to see in the world. I think that is a very powerful way to think about things.
Currently reading?
I just discovered Kate Morton (where have I been?!) and have three of her books on my bedside table currently.
Your favourite travel destination?
I love the South West of WA (what we in WA call 'down south').
Overseas I have a definite need to go back to Paris. I need a good three weeks to truly explore and absorb that beautiful city.
What does happiness mean to you?
The ability to spend time with my family without having a billion things on my mind. Having time to write. And the ability to tick the boxes when it comes to the goals I set for myself.
What is the biggest advice you would give to your 21 year old self?
My 21 year old self had it pretty together so I would say "don't overthink things – you're heading in the right direction". Oh and I would also say "be nicer to your boyfriend. You're going to marry him one day".
What movie always makes you cry?
Top Gun! Actually, pretty much any movie where someone dies. I hate people dying.
And when I am pregnant I will say 'any movie' given I cried in Rise of the Guardians two days ago.
Name of the first person you kissed and where were you?
Oh gosh, I can't answer this question because it was a bit naughty. Not NAUGHTY … but I really shouldn't have been having my first kiss in the place that I was J
What's one thing people would be surprised to learn about you?
That I was born in the West Indies.
Favourite makeup or skin care products?
Um – I am a failure to the sisterhood on this one. My favourite cream is some $3.99 stuff from Coles! Rosken I think?!
What posters were on your wall growing up?
I distinctly remember Ky Hurst (surf lifesaving) because he was cute. And I am pretty sure there was some New Kids on the Block too.
Describe yourself in three words?
Driven, caring, loyal
What will you be doing 2 years from now?
Freaking out because my first child will be starting school. Other than that, hopefully not too much different from now because I quite like my life as it stands currently

Thanks for joining me Kelly! Make sure you connect with Kelly below–it's worth it!

Bio: Kelly is a writer and business owner from Perth who has spent the last year or so learning to live a life less frantic. Having achieved that goal, she is now trying to make sure she stays there! She writes about this and more on her blog (http://www.kellyexeter.com.au/) and can also be found on twitter (https://twitter.com/kellyexeter) and facebook (http://www.facebook.com/kellyexeter) most days.
Want to create the life of your dreams?

My 6-part email series will show you how to tap into your mojo to create a magic
| | |
| --- | --- |
| | We hate spam just as much as you |