Mojito Mother is in hibernation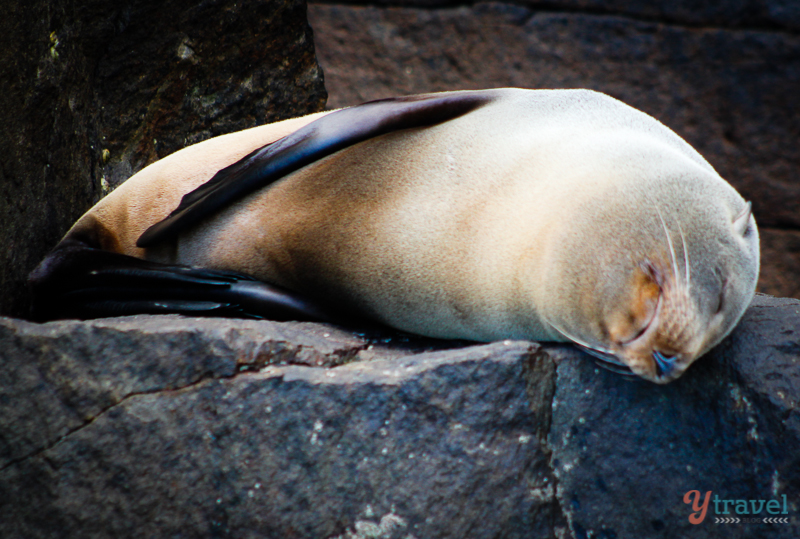 9
My Money Project has taken me on an amazing healing journey. It's something I never expected. By confronting our fears, we learn the lessons they came to show us. It cracks us open on and allows the process of healing to occur.
I feel as if I am now wearing a new skin. It's a confident and peaceful one, that is no longer pushing and pulling, but just allowing the journey to unfold and trusting that it will in a supportive and loving way. I've mentioned about my new-found love of angel oracle cards. Most of the time, when I do a reading, I can't make much sense out of it and I put them away wondering if I have stretched the woo woo a little too far.
They continued to tell me of new directions, a new home, a happy change, and the abundance that I asked for. On top of that was the persistent calling for me to step into my own power. I thought I was already doing that, but after a series of aha moments and deeper clarity into where I'm headed, I noticed just how much I was hiding away.
Stuffing it away in this little corner called Mojito Mother. I'd write posts that I'd get lots of positive feedback about from the very few people who read them. Few people were reading them, because I was doing nothing to promote them. I didn't have the time.
OR, I was just too afraid to put it out there on a larger scale?
Through my opening up these past 3 months, I started to feel a little niggling of I'm bothered by this. Why am I writing all this useful stuff here if I'm not even taking the time to share it?
Then there was the Facebook page. 6 or 7 likes per update. What's the point? I know I can do better, but I just don't have the time. I started to think more about what I was doing. What's the point in trying to keep something going, if you are only going to put in a mediocre effort?
It was hard for me to accept that Mojito Mother had to go. I liked the space and in my visions, I know there is so much I can do with it, but at this time in my life I don't have the ability to make it happen. y Travel Blog needs me and it's time to step it up more and stop hiding away here. I started blogging because I wanted to create a life I designed, but also because I wanted to share. I wanted to make a difference, to help improve people's lives, to help them bring more travel into their life, create better memories, and in a small way help the world become smaller and friendlier.
It's a good mission and one I shouldn't be afraid of. It's my passion, it's my experience, it's my life.
y Travel Blog is growing so quickly and lately I'm loving how it's developing. All the signs are telling me I can make a bigger difference by sharing on that space. We have a huge rapidly growing audience and they are thirsting for what I've been squirrelling away here.
Our new site redesign is in process and it is amazing- it's actually cutting edge. I'm so excited about diving into that to give people better information about changing their lives through travel. I'm opening up the My Money Project on y travel blog. We'll have a separate section dedicated to it. The majority of our readers number one issue is lack of money, so I'm sharing what I know to help them.
We're also going to open up a Digital Lifestyle section. I love to share my tips and thoughts on success and living the dream, so again, instead of doing it here, I can now do it on y travel blog. We'll be sharing all our tips, resources, and experiences about creating  digital lifestyle. It's not just for the travel bloggers, but for anyone who wants to be location independent, or just have an online business.
I know this is the right decision and I'm so excited.
For the past couple of weeks, I've not posted much here and I've barely put anything on Facebook. I just wanted to see how it felt to make sure it was the right thing. It felt good. I felt freer, more relaxed and more on purpose. And since I've made that choice, amazing things have happened for ytb. Doors are opening in ways we never dreamed. Right choice confirmation.
I'm not going to shut down Mojito Mother for good. I think she and I have more to do, I'm already trying to calm her down as she whispers to me all the things she can write about now like modern mystics, crystals, recipes and parenting. But, I'm taping her up with gaffa tape at the moment so I can just focus on what my higher self is calling me to do. I'm sure I'll post in every now and then, but for now I'm just resting. I'm enjoying the extra time to just relax and look after myself and my family.
The angels were right, I  no longer need to be afraid to step into my power. Now is the right time.
I will let you know once I have the money project and digital lifestyle sections ready to go on ytb, in case you wish to subscribe and follow along.
I'll also post again once Step into your Sacredness is ready to be put out into the world. We've just finished the final design and it looks so amazing. I love the fun and soulful vibe to it. We're just finalizing the last itty bitty stuff. Here's a sneak peak anyway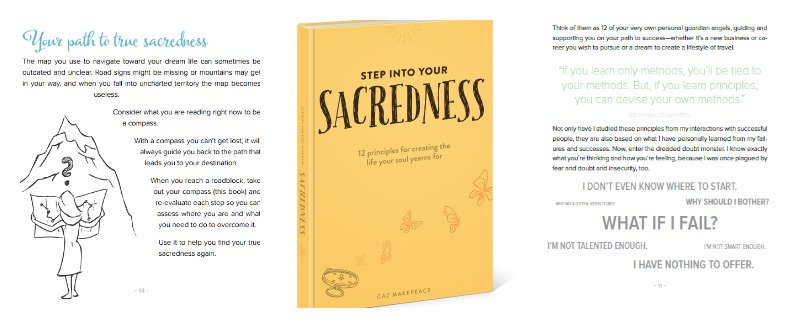 So thank you to everyone reading this now and for those who've been with me for a long time. I appreciate you so much and I'll continue to send you very loving and positive vibes. I believe in you and your dreams.