Gratitude and happiness: photos, soccer, filming, blogging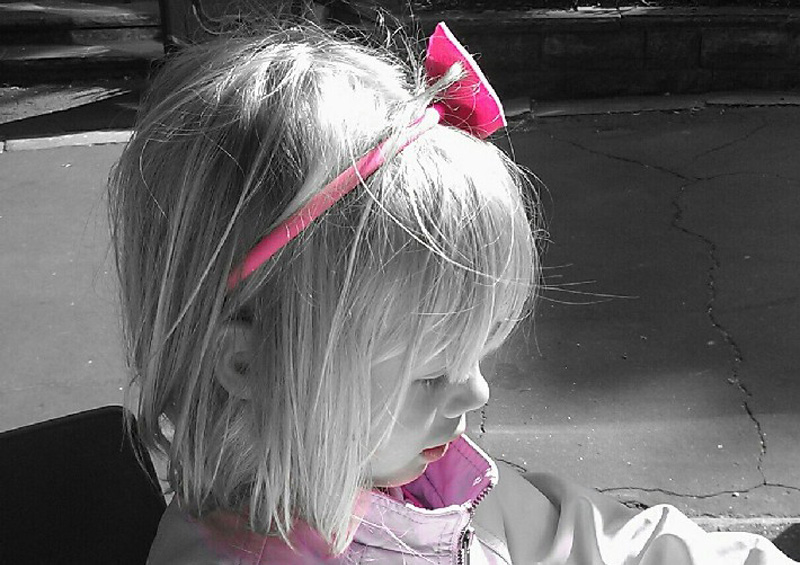 0
Camera360 Android photo app
I seriously can't believe I did not know about this app until three days ago. The phone on my camera is so awful and I'd almost given up all thoughts of ever taking a good photo on it.
And then Laurence shared his 5 best Android photo apps on our y travel this week and I downloaded Camera360. It is amazing the difference in quality to my photos now. And they have awesome filters you can use. Loving it.
Going to the soccer live with the fam and seeing the Mariners win
Craig and I are major sporting fans and we love going to live sporting events. His sister and her family are mad Mariners fan, that is the Central Coast soccer team. She managed to get a bunch of free tickets and invited the fam along.
It was a cracking game and the Mariners completely embarrassed Sydney. Like 7-2 white wash. Anyone who knows soccer knows that is a huge scoring game.
Soccer is so intensely exciting and each time the ball artfully landed itself in the net, the crowd jumped up and roared. I had so much fun joining in on the roars and dancing the victory dances. Kalyra cried from the noise and Savannah was too busy flirting with the 8 year olds behind us to even notice.
Shooting video with Expedia.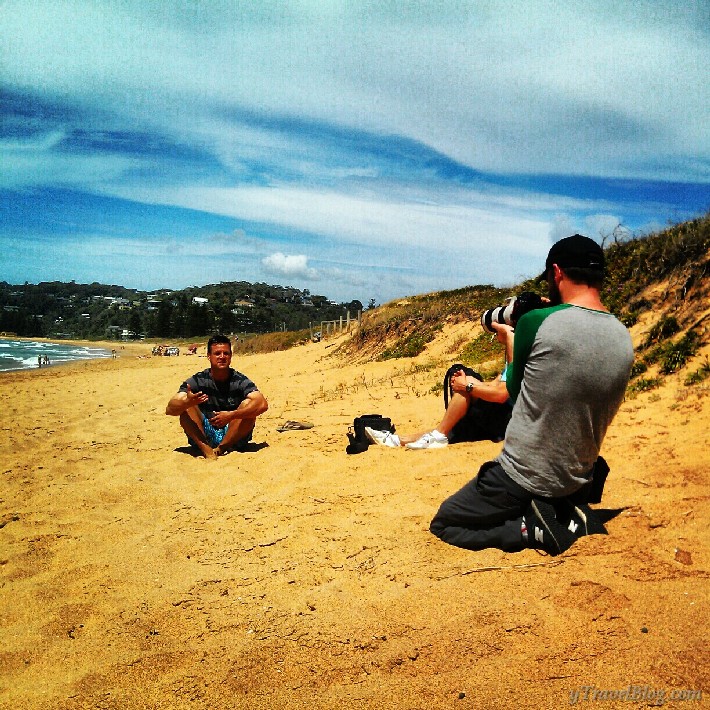 I think I just want to travel the world and have a full time production team follow us and film us. So very vain and Kim Kardashian I know but it was fun!!
And we weren't filming us travelling, we were actually giving helpful short break tips for those needing a push to travel more. The production crew were fantastic and made us feel so comfortable, helping to change our style from presenters to chatters.
And were were filming in a location that I think has to be the most stunning in Sydney, Palm Beach, others will know it as Summer Bay.
Two ebooks on blogging more efficiently
This week two amazingly good blogging ebooks landed in my inbox. Both are about blogging more efficiently  written by two different authors, yet both complement each other perfectly.
Blog Boost: How to Blog Smarter
Nic, from Planning with Kids, ebook is about blogging smarter. With five kids, Nic has to ensure that she is optimizing her time online. She gives some great tips and strategies in this book on how to manage your time and blog smarter. I love how Nic makes it all seem so simple. She has an easy way of explaining things.
I know a lot about blogging already, but I gained a lot from this ebook and have already applied some of the SEO principles and am putting a plan of action in place for goals and schedules. Click here to view more details
As someone who is completely disorganized and needs a lot of structure to help me, this Blog planner ebook is a total gem!! I can't believe all the planning resources that are available in this book.
Kat, from The Organized Housewife, gives you 112 pages of calendars, schedule planners,  spreadsheets for keeping important data, like income and expenses, goal sheets, to do lists, brainstorming sheets, ways to track your statistics and more.  I love it.
Elemis face products
I have never had one brand that I have used for face products. Mostly because I don't know what is good and I've never really found one that I want to be devoted to.
I think I may have found the one.
I came across this brand on our Carnival Cruise cruises this year. I bought the eye serum back in August  It promised to help with eye wrinkles and dark circles. I don't believe the dark circle hype as nothing every helps those. As for the wrinkles, who knows! But I recently tried their face cleanser,  moisturiser and lip balm and I am in love.
It is so light and gentle on my skin and full of natural ingredients. I feel cleansed and refreshed after using them.
Empowering quote
"From the beginning I had a sense of destiny, as though my life as assigned to me by fate and had to be fulfilled. This gave me an inner security, and, though I could never prove it to myself, it proved itself to me. I did not have the certainty, it had me."  Carl Jung
I'm fine thanks
I finally decided to sit on the couch and watch this documentary I have had waiting for a couple of weeks. I really loved it. It reaffirmed everything for me about my choices the past two years to give up the life I hated for the life of my dreams.
I will be writing future posts about all I learned from the movie. It's all about reclaiming your life and living your purpose and saying no to complacency and living that life that others tell you you should live.
Its about moving beyond the answer of "I'm fine thanks"  to "I'm fucking great and how are you?"
I am fucking great thanks!
Seriously watch it.
Catching up with Mr and Mrs Hair Romance
Craig and I love hanging out with these two. We caught up for a couple of wines in Sydney on Friday and they got to meet our two little munchkins  Kalyra slipped into her slightly nutty persona after her glass of orange juice. I just hope it didn't scare them too much! We took the girls for some delicious dumplings after at Sea Bay restaurant on Pitt St.
Posts I am reading
Getting over ourselves  by Seth Godin. I love this post about stepping up and making an impact.
Travel Pinspiration: People around the world by Beatrice from Eille La CheapI love the photos Beatrice has chosen.
Travel, passion and romance: Lessons from my grandma by Torre DeRoche from Fearful Adventurer  A really great story about Torre's vibrant grandma and the lessons she taught her through the way she lived her youth, in old age.
Song:  Anything can happen by  Ellie Goulding
I heard this song for the first time on X-Factor the other night and really love it. So groovy.

And that is a wrap for this week. So much love, gratitude, and happiness.
If you want to join in on the travel pinspiration fun this week we are doing photos of beaches. You don't have to compile your top 5 from Pinterest (I know some people are wary of copyright) Instead just link to one of your fave beach photos.
Your Turn to Share Tips:
What made you happy and grateful this week? Please share in the comments below. Let's celebrate together