Why I Spend 20 Minutes on the Toilet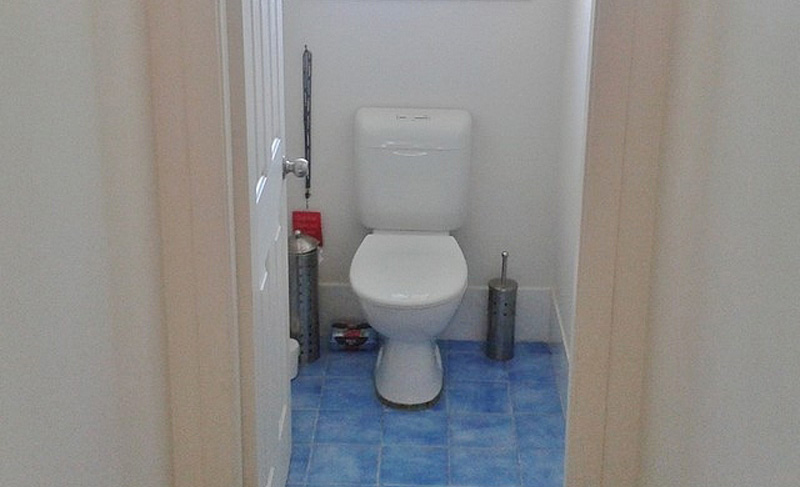 29
WARNING: If you are eating STOP reading this edition of "Craig is in the house".
Caz: "What are you doing in there?"

Me: "What do you think I'm doing!"

Caz: "Would you just hurry up! How long do you want to take?"

Me: "Yeah righto. Do you need to go?"

Caz: "NO!"

Me: "Then what's the problem? I'm not hurting you!"

Caz: "What is wrong with you? How can you sit in that disgusting smell on a filthy seat for so long? Just do what you need to do and get off the bloody thing!"

Me: "What smell. I can't smell anything!"

Caz:  "Are you for real. You're sitting in stench reading or whatever, when you could just go sit some place nice and more comfortable and read!"

Me:  "Look. You just worry about what you're doing and leave me alone!"

Caz: "Just get off the damn toilet! Why you want to sit on there for hours is beyond me. And don't forget to spray!"
Yep. That's pretty much how the conversation goes in our household once a day.
Now, correct me if I'm wrong. But I don't think I'm alone in this behavioural habit? I know for a fact Caz's brother is notorious for spending an eternity on the shitter. Longer than me I'd bet.
And I have heard rumblings coming from a few select households from other women about, umn, prolonged toilet behaviour.
What can I say? It has to be a boys thing!
We don't understand "half" the things you women do either 🙂
For me, it used to be my quiet place to enjoy the sports section of the newspaper. That was until these things called "smart phones" were invented. Now I'm running my business from the toilet!
Let's face it, it's easy to get consumed in a blog post, send an email, tempting to click on my sports apps for the latest scores, or more importantly stalk people on facebook.
If only I could shit in peace!
Honestly, if I'm not interfering with my wife's day to day activities and preventing her from gaining access to the dunny (Aussie for shitter) then why does she go off so much.
It used to be just verbal abuse by Caz, now I'm dealing with break and enter!
Our five year old Kalyra was the first. Being a daddy's girl daddy couldn't go anywhere without little Kalyra far behind. And that included banging the toilet door down till she broke her way in to my "man cave".
Now it's the one year old Savannah who seems to find enjoyment by sitting on daddy's knee in the stench whilst daddy does his thing.
Don't. We. Have. Two. Thousand. Toys. She. Can. Play. With??
I know what you're thinking, this Makepeace clan has family gatherings in the toilet. They're a bit weird and disgusting!
Am I alone?
I really hope we're not the only weird family out there?
No Craig. Remember you had this very conversation the other day with one of your mates and he can't shit in peace either without his kids "breaking and entering!"
Boys, I expect all of you to back me up on this!
Boys?
Boys??
So, in answer to your question, why is it that I sit on the toilet for so long? Well, I wish I had an educated and informed answer, but honestly, I don't.
It's just my place to sit and read and contemplate life. Well, when I don't get disturbed that is…
Your Turn to Share Tips:
What's your say?
Does your husband, boyfriend or brother behave like this?
Or does he annoy you in another way?