How to make the perfect mojito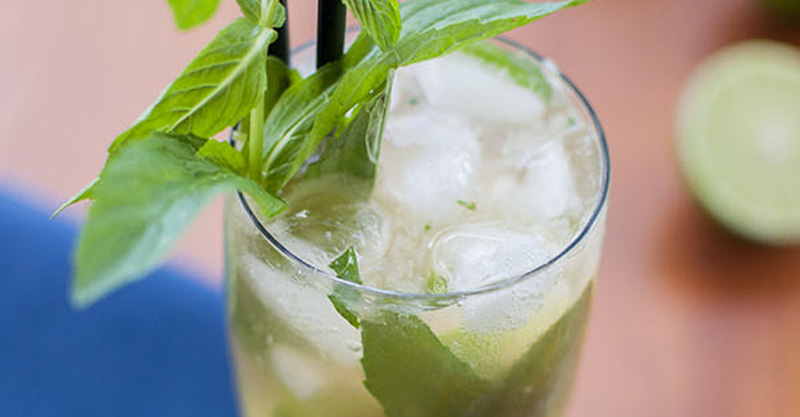 0
This is a guest post by my dear friends Mr and Mrs Romance. You'll soon see why I begged them to post it on here!
——————————————————
Mojitos are just about the tastiest cocktails around, and they're super popular at the moment. Their minty lime freshness makes them an ideal drink for summer days, or – if you're like us or Mojito Mother, they're great anytime! (ANYTIME-Caz)
Over at Mr and Mrs Romance, we've always loved a good cocktail. When we met, Mrs Romance had an antique bar, which I immediately adopted and we always have it well-stocked in case of emergencies.
It's rare we have many emergencies that drive us to drink, but there have been plenty of practice drills! I don't know why it hasn't occurred to us before, but we've decided to try a 30-day challenge and so June sees us attempting 30 Cocktails in 30 Days. Our first drink: the mojito!
Promise to make you one next time you're round, Caz. In the mean time here's our recipe.

How to make a mojito
Here's what you need:
For each drink
Double measure white rum maybe more for Mojito Mother – she likes 'em strong after all! (YEP!)
8-12 leaves fresh mint
1teaspoon fine grain brown sugar
2 teaspoons caster sugar (or just a tablespoon of caster if you don't have any brown)
½ lime cut into segments
Lots of ice
Soda water to top up at the end
Cocktail shaker, measure/jigger, muddler, tall glass, long spoon.
Here's what you do:
Put the lime, sugar and mint in the shaker and smash it all up with the muddler. If you don't have a muddle, you can use the end of a rolling pin. You can also squeeze the lime with one of those hand-held garlic crushers, but make sure you clean it properly first!
Add rum and ice, and stir with the spoon.
Pour into the glass
Top up with soda water.
Serve with a mint sprig and straw.
Pop round to Mr and Mrs Romance to watch our challenge unfold!