Mojo magic tips: Rituals keep us focused and connected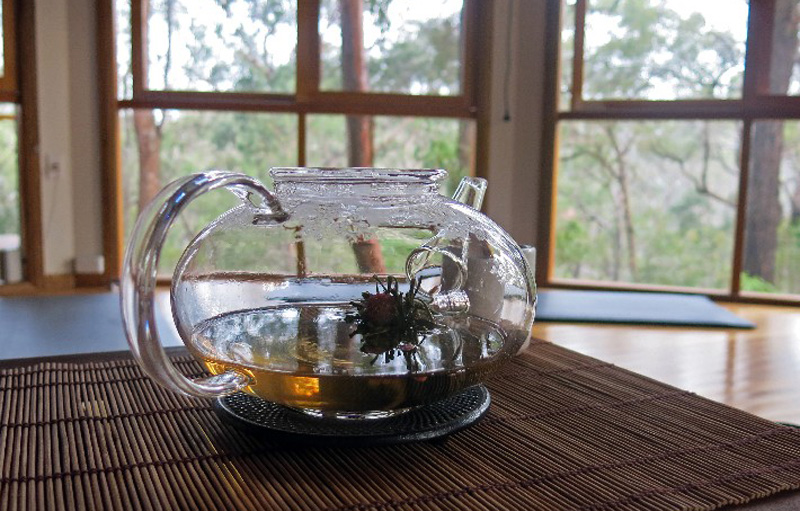 7
I have been battling for months now to get my arse out of bed early. It's the best time of the day for me to write and have clarity of thought, but the old tired eyes just would not open.
I tried for 6am but that never worked. By the time I got up, shuffled around a bit, meditated and sat down with my green tea, the girls were awake and I had not achieved much.
After my weekend at the Billabong Retreat I have been inspired to introduce rituals in my life to enhance my experience of the present moment. In other words inhabiting my body and retraining my mind.  I'm working on forming new habits instead of trying to get rid of old ones. Our brain is pretty clever when it comes to forming new neural pathways.
Our instructor for the weekend, Paul, gave us a simple seven minute yoga ritual to perform every morning. I have always wanted to start my day with yoga, but my DVD's go from 30 minutes to an hour and I just don't have that time to spare. I also am clueless in creating a routine for myself.
So when he taught us the seven minute routine I knew straight away I could manage it and I committed to the new habit. I meditate every morning for 20 minutes anyway so this would be the perfect thing to add to the beginning. But, to make it work and get writing done before the kids wake up, I have to get up at 4:30am.
Each evening I place my alarm at the other side of the room so when it starts blaring I have to get up to turn it off. Once my feet hit the ground, I remember why I am arising so early and I wake up and move into mountain pose.
The seven minute practice gives me a little boost of energy and stretches me out into clarity. I no longer fall asleep when I meditate, something that happened quite frequently, even when I was doing it at 6:30am.
Once I am finished, I write down my 10 things I am grateful for and then I express my gratitude for the extraordinary results coming my way today.
I then make my cuppa green tea and sit down and write.
I do not log onto the internet.
By the time 7am rolls around when the girls generally wake, I feel amazing. I have achieved so much. I am energized, refreshed, crystal clear and happy. I buzz around with them getting them ready for the morning and I do not feel stressed about all I have to do as I have already tackled a large portion of it.
I am achieving so much more and finally getting to that pile of work that I really want to do, but always gets pushed back because of time and commitments.
4:30am sounds like a sucky time to rise and while it probably is, I love my new morning ritual and how much it is enhancing my life.
Rituals help us keep focused and connected. When we are focused and connected life flows and magic happens.
Your Turn to Share Tips:
What's your morning ritual?