How to overcome post Problogger Conference blues and struggles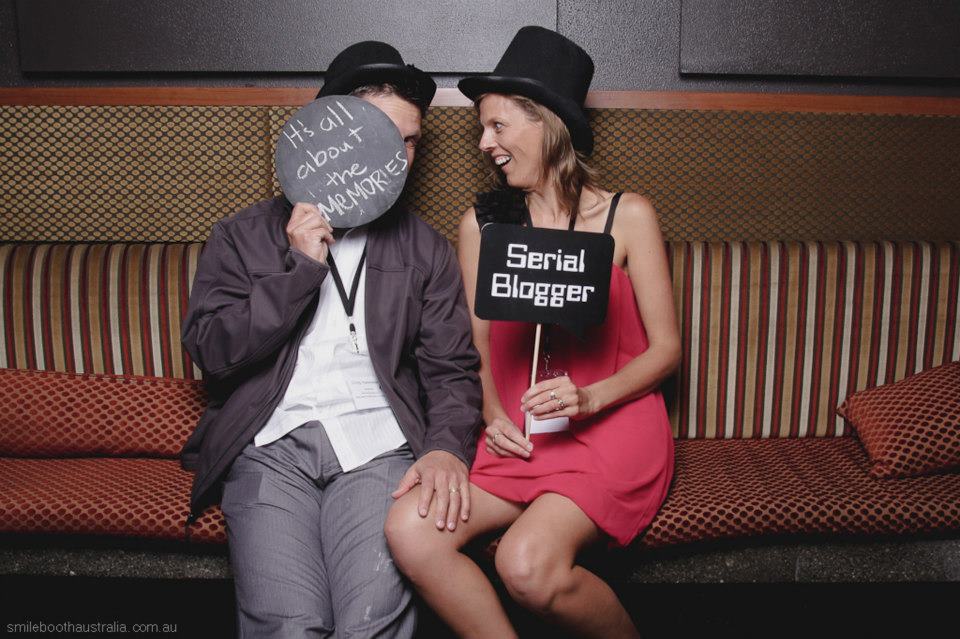 44
I walked out of the Problogger conference with a spring in my step and a notebook full of ideas and actionable items.
Two days later I am sitting in my office with a confused head, the notebook is closed and I am slightly slumped.
I'm almost feeling like I could throw in the towel on blogging for good.
All of a sudden I'm just feeling sick of it.
The endless amounts of work, the endless amounts of ideas that don't get finished, and the endless amount of worry that goes into thinking about traffic numbers and stats.
I've suddenly gone into panic mode.
Plummeted from the heights of inspiration and confidence to feeling so insignificant and incapable.
I just feel like I can't do it and that everyone else around me is doing such a better job.
And then I get even more upset because I know how much time I am wasting feeling like this. It's Monday, the one day of the week where the girls are with my mum so I can work!!
I'm using what I know about life and success to pull me through.
Here's what I think are some possible causes of my funk
1. I'm tired
Not only did my brain take on soo much quality information, I also partied a little too hard with friends in Chinatown on Saturday night after the final day. Drinking copious amounts of German stein will not help your energy levels. Note to self: You created that one, suck it up and do better next time.
I so wanted to get up at 5 this morning, but I could not drag myself out of bed. The screaming baby at 3am possibly did not help. So I have been beating up my lazy arse all morning.
2. I have post-holiday blues
You would think being a professional traveller this affliction wouldn't affect me any more,  but it does, even only after a weekend away and even though I still work my dream life every day.
I LOVE travelling, I LOVE making amazing memories, which I did so much of on the weekend. While my heart was so overjoyed in seeing my beautiful girls again, it feels as if a part is missing at the moment because I left so many great memory moments behind. (If you suffer from post-holiday blues, my post: Dealing with Reverse Culture Shock and 7 ways to overcome post-holiday blues may help.)
3. I am overwhelmed
I have a pile that goes up to the roof of ideas, an even bigger one of pressing deadlines, both of which dwarf my pile of available time.
One of my biggest problems in life is that I am a big picture person. I see the end goal, the vision and I know how great it will be, but I struggle with details. I am no good at taking the bigger picture and making it happen.
I want to write the eBook, create the eproduct, finish the proposals, create the video content, start on the launch series but I am so overwhelmed and paralysed by the details that I am stuck. Where is the tin man, I need some oil?
4. I am insecure
What is this a result of?
Comparing myself to others.
This is what I have been doing upon my return home. I've been reading tweets, conference wrap ups and looking at photos and all I can do with each one is see how I am not good enough. I don't usually do this, I usually read and get inspired, but, perhaps because of the reasons mentioned above it is making me feel really small.
I feel like I'm not doing enough, I can't write good enough, I can't socialize well enough, I sound crap, my talk was horrible, I don't have a good enough story, my fashion taste stinks, and my hair desperately needs Hair Romance as a personal coach!
Ugh damn those comparisons and insecurity. Remember the mantra Caroline; Am I doing better than I was yesterday?
 5. I have fear
I'm so frightened about never been able to achieve my dreams. Maybe I am actually a little frightened of what happens when I do. If I am honest, I think about that a lot. I thought about it at the end when Darren brought us out into the arena to look at the size. Each month, I have that many readers coming to y travel blog.
All I could think of is, why? And What if I let them down? What if I can't deliver? What if I fuck up? What if my voice suddenly goes?
What if it's all just a delusion?
The fear of the unknown is a real stupid fear. No one can ever know. Maybe all those seats will empty out, maybe I'll have to grow into a new stadium, but what is the point in worrying about it until I know.
So now I know what's going on in my messed up little head, what do I do about it?
Follow the sage advice of others:
1. Keep moving forward
Even though I am feeling really shitty and uninspired, I know that I have to keep moving forward. So I've just been pushing through this morning and doing what I do anyway. Thinking of Darren's 15 minute a day plan, I've been working through my tasks and my time spent has amounted to more than 15 mins per task. Here is what I have achieved today:
Two blog posts published (one on my enjoyable journey through the Bangkok klongs and my first Mojo magic tip
My new email series finished for my travel blog newsletter. (15 mins beat editing procrastination)
Video created on our family fun trip at Amazement
Post written about my red shoes I wore
Post written about the highlights and lessons of Problogger for y travel blog
This post written
A couple of emails written, including a reply to another company, not interested in sponsored posts but want to publish a guest post on my site. I wanted to reply with Sarah Wilson's comment "I am not a community service blog." Instead I spoke of my need to feed my children.
2. Cuddles with those I love
I gave lots of cuddles to my two girls this morning and a couple to Craig. Little giggles and warm embraces always give you sparks of happiness.
3. Write out the struggles
I can't even begin to tell you how much clearer I feel now after writing this and acknowledging what my issues are. We cannot change that which we do not own.
4. Look backward.
Darren spoke very clearly on how often we forget where we have come from and just how much we have learned. I only have to go back to some of the first posts I wrote on my blog to see that. If only I still had the original design to look at!!
I shouldn't be wallowing around in my own self-pity when I have already managed to achieve so much. I'm spending every day at home with Craig doing this and travelling a lot as well. Two years ago if I had of been stuck trying to get that bigger vision down into smaller steps I would never have done anything. But I did and it worked because I am living my dreams.
I just have to do what I have always done. Dream big, so big that it bloody scares me, and then every day take small action steps.
I know this. I've done it before.
5. Practice Gratitude
You know I really believe that whenever our life is a big shaky and our head space is a bit off, it is because we are not practicing the art of gratitude.
We are seeing all the problems, the insecurities, the minuteness and the frowns. We really need to be looking at the happiness and be expressing our gratitude.
So thank you Universe for the reminder to me today to be grateful.
Instead of feeling so small I am going to feel full.
So here are 10 ways my life is so full today.
1. I am healthy and whole. Thank you Thank you Thank you
2. I have an adorable husband who is so supportive and loving. Thank you Thank you Thank you
3. I have two beautiful daughters who make me kiss the air every day just knowing they chose me to be their Momma Thank you Thank you Thank you.
4. I have a loving and supportive family who have done so much to help us create this life of our dreams. Thank you Thank you Thank you
5. I have had so many amazing mentors enter my life Thank you Thank you Thank you for all you have taught me in order for me to achieve.
6. I have so many incredible friendships, some that are decades old, others only a few weeks. Thank you Thank you Thank you for always touching my life with beautiful people.
7. I wake up every morning greeting the day with thanks instead of "Oh fuck" and the desire to close the blinds. Thank you Thank you Thank you.
8. I am blessed with a beautiful community of readers who inspire and encourage and who want the best for me and each other. Thank you Thank you Thank you.
9. I have been given opportunities to use my voice in an empowered way. Thank you Thank you Thank you.
10. I was born in a country that offers stability, an incredible lifestyle and many opportunities for me to live my dream life. Thank you Thank you Thank you.
I think I am ready to rock and roll now.
Thank you for helping me get that out.
P.S If you want to listen to all the amazing speakers and learn what I did then grab your virtual tickets so you can get access to the recordings. It really was a weekend of PURE GOLD!! (That is an affiliate link)
Your Turn to Share Tips:
Do you struggle with post-conference blues? Can you understand why?