The I Have No Time excuse and what to do about it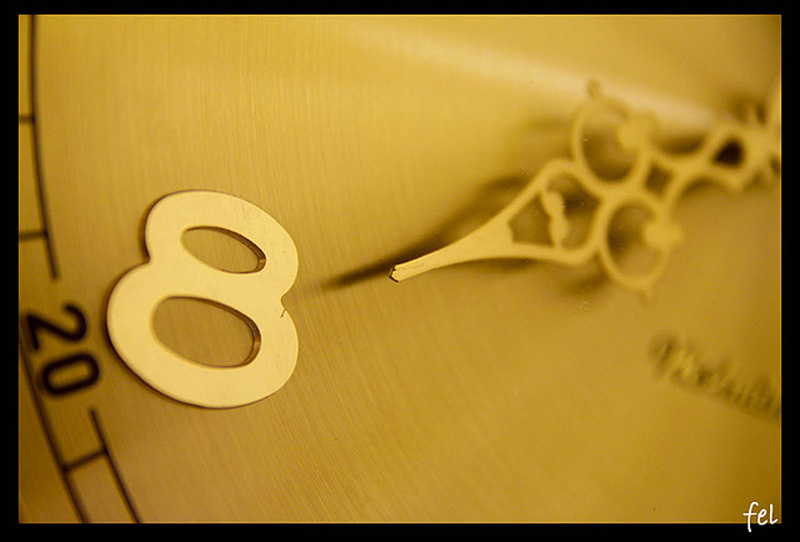 11
"I have no time," is one of the biggest excuses given as the reason why we can't get things done.
I know, I've used it many times myself and have been a lot lately.
There are only 24 hours in a day, so it would seem like this is a valid excuse to use. And perhaps it is, but not first without asking these two most important questions.
1. Is it really the fact that I don't have time or could it be something else?
Perhaps fear, doubt, or insecurity? A lack of passion, motivation, knowledge or courage?
Often these causes will often try to disguise themselves as a lack of time. All our excuses disguise themself in some way. They are masterful camouflagers and sabotagers.
You must be honest with yourself or you will NEVER achieve your dreams, as you'll be looking for solutions that don't fit the real cause.
Sit in a quiet space and ask yourself, is there really something else getting in the way of what I want to do? Could I really find the time to do it?
Patiently wait for the answers. Once they come then you will know what the real cause is that you have to deal with and you can spend time fixing that before you move onto getting done what you need to get done.
If none of these are really the underlying cause then and it really is a time issue then you need to ask:
2. How am I using my time?
You really need to spend time evaluating how you use your 24 hours every day. You need to become a master of time. There are so many distractions in our daily life, you must be very aware of what is happening in your life and how you can become efficient and focused.
Here are a couple of tips to follow:
1. Essentials only policy:
In those moments of the day when you have a fairly large chunk of uninterrupted time you must only work on those essential tasks. Forget social media, cleaning, organizing and other fiddly stuff that you can do in moments when your full concentration is not needed. These are gap fillers. Make this your creative time only and do the stuff that is going to bring you money and progression forward.
2. Perfect is the enemy of good
Voltaire said it best when he said "Perfect is the enemy of good."
How often we waste time by trying to make what we are doing perfect when really good is good enough. I am lucky I don't suffer from this affliction. For me, it is all about just getting it done. If I waited until things were perfect then nothing will ever get done.
I started my podcast series not knowing a thing about podcasting; I don't even have the best equipment. But if waited until these ducks were in a row then I would have been wasting my time. If it's functional, if it looks good, then finish it. Perfection never really exists anyway so it is an unattainable goal.
3. Make use of the gaps or the down time.
I never stop working. I make use of every single down time that I get. If I am waiting for Kalyra during dancing, I am catching up on social media and reading. If I am working out or walking, the podcasts are in the ears and I am learning. If I am cooking, I'm trying to incorporate this into family time by having Kalyra cook and have fun with me. If I am on the train or in the car (as a passenger) I am writing.
To some this might seem too much and too full on. The choice is yours. I get an incredible amount of work done because I have this attitude. As a result I am doing what I love and spending my days feeling content and happy. It's worth it. Soon I'll be at the stage where I can do the following:
4. Outsource
What is taking up so much of your time that shouldn't be? How can you outsource this to someone else?
Unfortunately this often takes money. When the money comes, here's what I'll be outsourcing: cooking, cleaning, site design, marketing, accounting, SEO, and I'm sure there is a lot more. Man I can't wait for those days. That is why Thailand is always an attractive place for me to live– no cooking or cleaning.
—–
I hear the excuse always with blogging. There's only one of me, I can't post every day, no time for social media. So often I want to call B.S.
We have two children, we work jobs on the side, we run two popular blogs, we have two full travel schedules, we publish almost daily on both blogs, we guest post almost weekly, we have two newsletters, two podcast series, we respond to every comment, we interact and engage on Facebook and twitter, we network like crazy, we do all the photography, editing, responding to advertising enquiries, our own PR work and so on.
If you want to find the time you can find it. I know that I can be even better with my time. I still get distracted and waste time on things, but I am aware of it. Being aware of it means I can change it.
I know some of you will be feeling anger at me saying that you saying you have no time is B. S. The thoughts accompanied by daggers are racing through your mind, yeah but, I have….. and this…. and this… to contend with.
Maybe so, but first I want you to just take stock of that, evaluate it, be honest about it and decide is it really a time issue or is it something else. If it is a time issue then follow my above tips to find more time.
If you have exhausted all of those tips and are really stuck on time then understand that you can only do the best you can with what you have from where you are. Keep doing your best and eventually the means to buy more time will come to you.
Don't get angry, that is a wasted reaction, respond instead. Responsibility is the ability to respond once you can respond you can improve and grow.
The excuses will get in the way of our dreams and it is only by being aware of them and make changes that we can make our dreams a reality.
Your Turn to Share Tips:
How are you managing your time?