The Truth About Parenting: It Sucks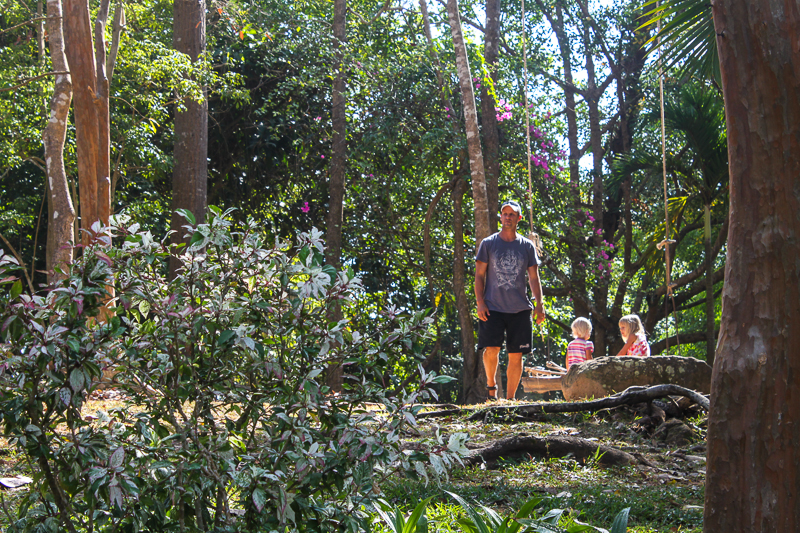 64
Another day goes past. Of routines, preparation, managing, correcting, teaching, cleaning, pleading for good choices, not being listened to, dealing with the stress of trying to get children to eat vegetables and sleep.
Fucking sleep.
That's how I usually refer to it now. Haven't had much of it in 5 years. I have two children who don't like it. Two girls who love to battle it and battle with me when it comes time to go to sleep and stay asleep.
I go through the parenting motions and ponder,
"Does everyone hate this as much as me? How could any parent seriously say they enjoy parenting? Really?

Do they love changing nappies, wiping up spew, trying to uncover what the crying is about and then find the solution, trying to instil discipline and the ability to make smart, responsible choices and then patting backs for hours in the hope sleep will arrive"
It sucks.
Parenting SUCKS
Nobody tells you the truth and yet they expect you to be masters at it. Do it right or the judgers will soon appear tusking and waving their fingers.
Except no one knows what is right. There is no parenting manual that exists, except for those who judge. The chosen ones. Those who were sprinkled with the all-knowing fairy dust in the delivery room:
You are now the perfect parent. You will do everything right and with those special powers you have now been given the right to judge other parents who are scrambling in the dark.
Thou shall not breastfeed in public.
Thou shall not yell at your children.
Thou shall not smack your child.
Thou shall not travel with your children.
Thou shall not allow your child to scream in an airport- else be classified as the useless parent who can't settle a child.
And if thou shall let your child scream in a cafe when I am trying to drink my coffee in peace, I shall come and tell you what a useless piece of parent space you are.
I don't know why the hell I wasn't sprinkled with the perfect parent fairy dust.
(Although I must say it is a little boring to be right all the time. Actually it is a little boring to be right only to cover up the fact that you are not perfect. Why not just admit you aren't and move on?)
Every day I struggle to get parenting right.
Most evenings I go to bed and run through the events of the day and my management choices.
Geez, you messed that one up Caroline. How could you say and do that? How could you not get it right? Don't you know the damage you are doing?
Parent of the year strikes again.
(You see I don't need any judgmental perfect parents around me, I beat myself up way more than you ever could)
Most evenings I am tortured with guilt and regret.
I close my eyes and pray that tomorrow will be better.
I will get it right tomorrow. I'll learn and fix my bad parenting woes. I'll hold my girls a little tighter and let them know just how much I love them, and that I'd die without them.
"You see my precious angels. No one ever told Mummy how much parenting sucks. If I am completely honest with you, I hate it. It's so challenging and demanding. All I want for you is to have a healthy, happy life, but most of the time you don't listen to my sage advice on how to do this. I struggle against you to help you."
Most of the time Mummy just doesn't know what she is doing. So sometimes I get it wrong. Some days worse than others, and some days I do alright.
But the real truth is that despite how much parenting sucks; despite the fact that your screams may have continued all day and night, and you didn't listen; despite telling me you hated me, followed with a swift kick; all it takes from you is one smile, one funny line, one cute expression or a silly dance and I am in love with you all over again.
I hate parenting, it sucks.
"But, I love being your mother."
I'll ride the sucky wave for ever. I'll ignore the haters and will gladly stand on the box and proclaim that most of the time as a parent, I am completely useless. I'll never follow the manual–it's too rigid and boring for me and I will always struggle to know what is right.
Actually thank Christ I haven't perfected things because then I'd have nothing to learn, there would be nothing for my girls to teach me.
I'll keep striding forth, because I am a mother and mothers do. Mothers have love as the central focus in their heart and because of that they can withstand anything thrown their way.
Mothers fail, mothers win and mothers hearts break; they rejoice, they cry at random things they never would have cried at before, they embrace all things small and cute, and they'd take a strange child into their arms as their own, even though they often won't know what to do.
I hope my little angels you will see me more as a mother than as a parent, even though it seems like the parent side of me exists more.
P.S. If you could help me one little bit, could you girls just get yourself to sleep for once, like in about 5 minutes instead of 2 hours. Pretty please.
Your Turn to Share Tips:
Do you think parenting sucks?
Do you love being a mother anyway?