The effects of a family holiday to Thailand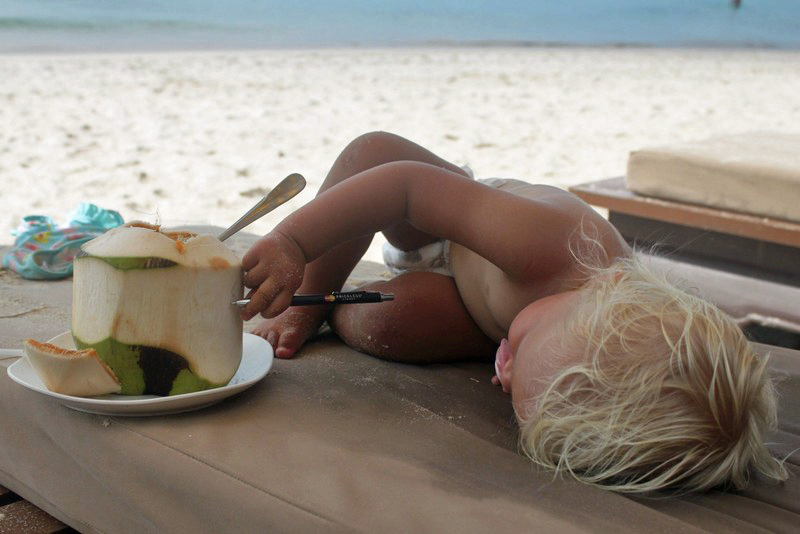 33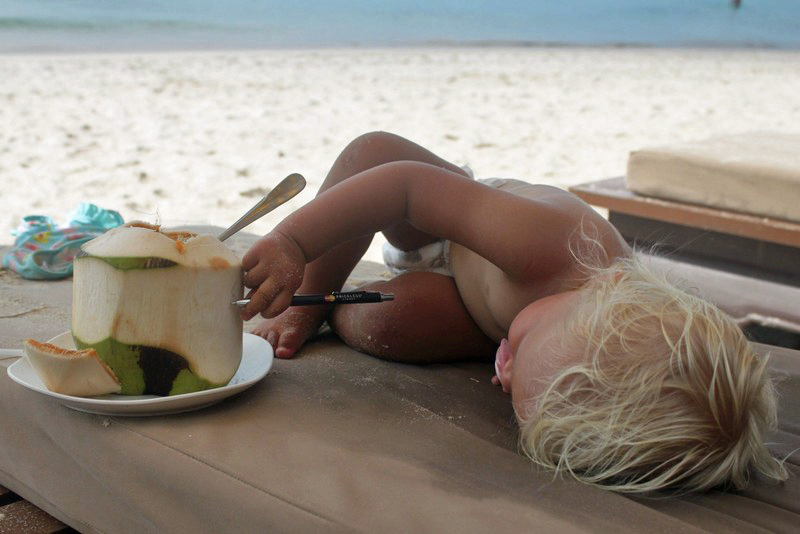 It's 10pm.
Two very different wails are assaulting my ear drums. One is a deeper guttural sound, the other a smaller, yet piercing cry.
Two little body clocks messed up. Two little girls used to sleeping in the same room as Mummy and Daddy, having comfort while drifting off.
One little baby used to having her hair stroked, back patted, or rocked to sleep in the pram. Desperate tactics employed while on an airplane, in a restaurant or exploring the busy Thai streets.
Habits are difficult to break, but they need to be broken. I can't spend every evening patting two children to sleep.
Readjustment after an overseas holiday is tough.
I walk in and out, little pats, and soft word of encouragement,
"Sleepy time now. You can put yourself to sleep because you are so clever. Mummy loves you."
Each time I let the screams go for a little longer. Eventually she'll drift off…. I hope.
There's a lull. Could she have done it?
Kalyra wanders out
"I can't sleep because Savannah is crying." Any excuse to come outside.
Savannah starts up again. And the cycle goes round.
Breathe. Take sip of wine.
Usually I'm starting to fade at this time of night too, but my eyes are wide open. My body still thinks it is 6pm.
It takes a while to return back to normal.
I went to lunch today with friends. I ate a salmon fillet with mashed potato and feta salad. I still felt the fullness of that meal 5 hours later.
Welcome back to Western eating. I remember the readjustment well when we moved to Dublin after 6 months living in Bangkok eating a fresh Asian diet which kept me clean and healthy. After every western meal for a week I felt sluggish, full and slightly squeezy.
I thought I chose well  today with the salmon- gluten free and healthy, yet still the heaviness lives.
My soul alternates between happy to be home and wanting to be back on Thai soil eating a papaya salad, sipping on a coconut water and relaxing with a Thai massage.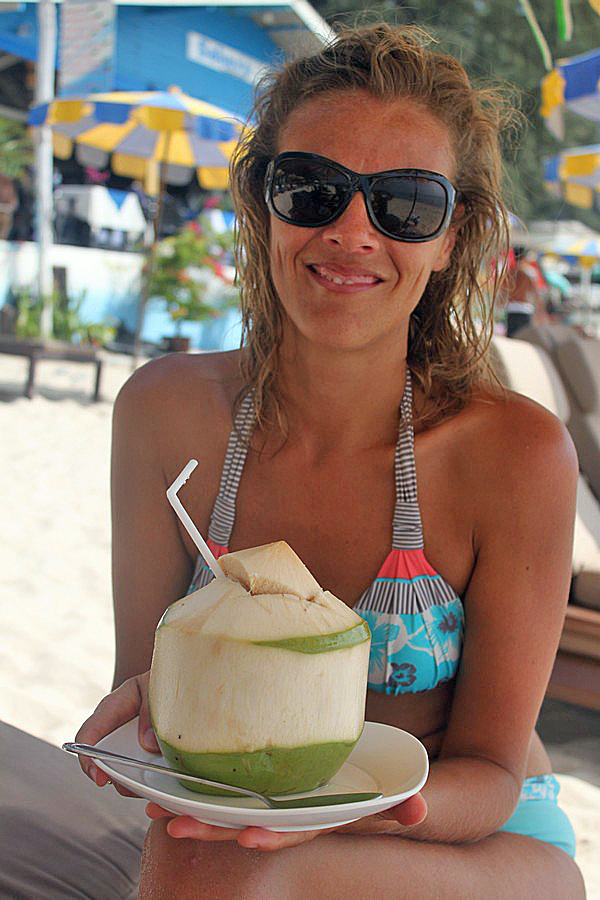 This trip to Thailand was challenging. There was a lot of frustration. Sickness, teething, toddler travel nightmares, website issues, and a broken computer. (You'll find all those stories about Thailand on y travel blog)
It nearly broke me.
Now it seems as if the return home may break me even more.
Your Turn to Share Tips:
How have you struggled with returning home from an overseas holiday before?