Kids Audio books help develop the joy of reading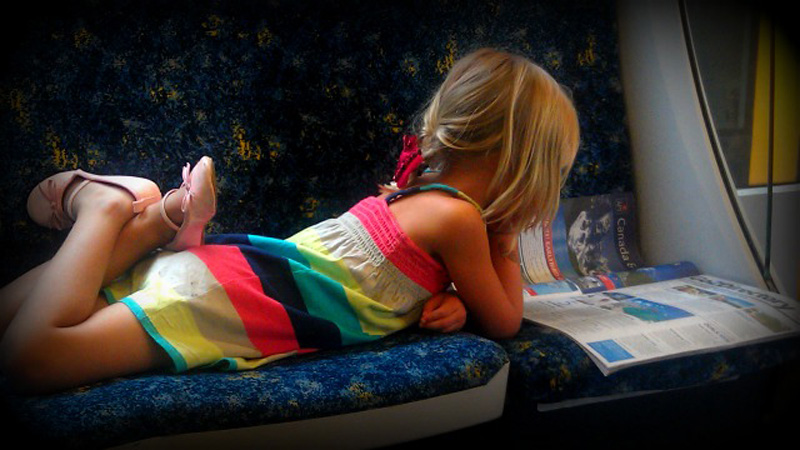 1
"Look at this one Mummy! It's a book with a CD and you put it on and it reads to you."
She was waving the Disney Princess story book at me.
I had picked her up after a day at my Mum's, who had given her a pile of books to bring home.
"Oh, Mummy knows those. I loved them when I was your age"
I had a pile of kid's audio books when I was little. I'd sit in front of the record player, sometimes all day, waiting for the bell to ring, so I could turn the page and hear more fantasy tales.
I couldn't read the words, I felt I was a part of the story just by listening and turning the page.
Those books were what hooked me into reading when I was a young girl, so it seemed quite fitting that my mother be passing the torch down to my little girl.
I can see how my Mum would have fondly looked on, smiling softly at the joy of learning on my face. I think part of her smile would have also reflected relief that she was finally getting time off from reading to me every day. At last, Caroline can enjoy a story on her own!!
Kalyra went straight into her room and popped the CD in the stereo.
"Now wait till you hear the bell ring before turning the page."
"I know Mummy."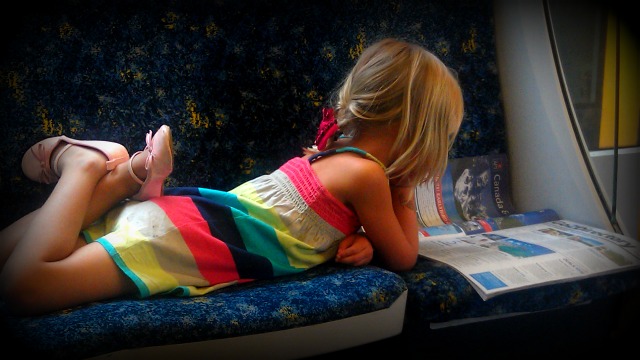 Audio books are such a great way for children to learn the conventions of reading (Which I have written about here) It's so important for children to hear others reading stories aloud so they understand fluency and intonation. Following along with the pictures and words and turning the page at the bell helps them to understand words convey meaning and there is a structure to books.
I popped my head in and out enjoying seeing her back erect, her head scanning the pages and so involved in the reading. She didn't even see me watching her.
I smiled softly. The joy of reading is one of the greatest gifts you can ever give your child.
Your Turn to Share Tips:
Do your children love audio books?