Attending cultural shows with your children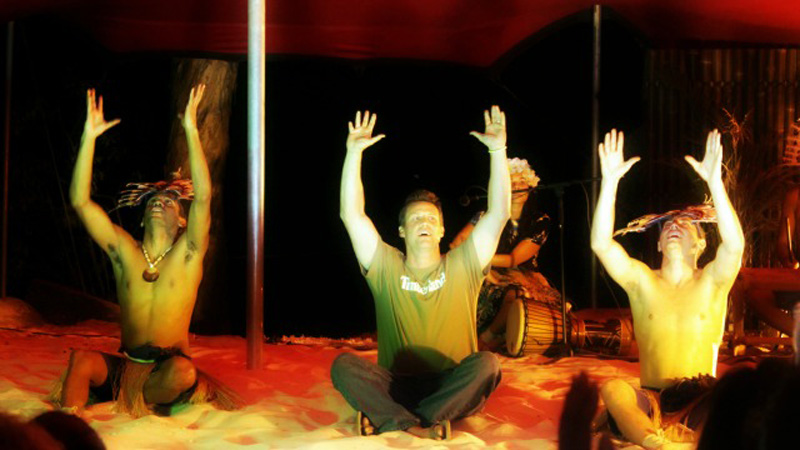 5
When we travel we really make an effort to attend cultural shows with the girls.
The lessons here are huge –mostly that it is okay to live in a world where people think and act differently. Instead of being scared, we can be amazed and delighted; we may even decide we want to embrace some of these practices in our life.
Not only do your children learn about new cultures, but they can also be entertained–think of the costumes and dances, singing and acting. It's not just shows from other cultures that are valuable, those from your own culture should be experienced as well.
Give your children a chance to explore the arts in their own culture by attending shows like Carmen Opera Shows, art exhibitions, festivals and events.
We attended the Yanguwah Aboriginal cultural show earlier this year on the Gold Coast. The girls loved it. Craig was selected as Bula, the warrior leader for the evening and they loved watching him participate in the cooking and dancing.  They were fascinated watching the dancing and singing and learning about a culture that was strange to them.
I recently wrote a post on Village Voices about the value of learning about other cultures (soon to be published). It's the major reason why we travel and I am beyond excited to be taking the girls to Thailand next month to do just that.
This summer take the time to search out your local area for some cultural shows you can attend with your children. Prepare them for what they will see, be enthusiastic with them about the show and talk with them about it after.
What did they like? Didn't like? What did they learn?
If you want to see more about how cultural shows can impact your children, come and read When Savannah met Alida in a Vanuatu village, , a very popular post on y travel blog.
The pictures tell the value of cultural education.
Your Turn to Share Tips:
Do you take your children to cultural shows?