Help us raise money for school girls in Africa: Do it in a dress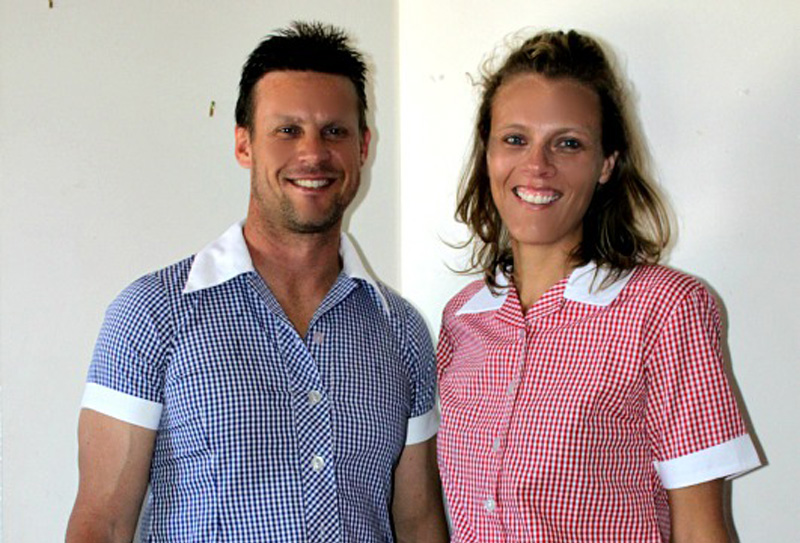 4
This coming weekend, we are going to do something ridiculous.
The quicker the day approaches, the more nervous I become. I can't believe I willingly agreed to this. Actually it was my idea.
I'm going paragliding…
…in a school dress.
And I am dragging Craig, who has a fear of heights, with me.
He agreed only because we are going to do it for a great cause: Helping girls in Sierra Leone go to school.
I am passionate about education and about empowering women. The world is better when women are empowered. The standard of living, of well-being and love goes up for all.
Unfortunately more girls get raped than go to school in Seirra Leone, Africa. And that is just not right.
So we are going to go paragliding in school dresses to raise money and awareness.
We have a target of $1500. If we reach it,  Craig will don the school dress and come with me. We will be paragliding on the 18th November in Bright, Victoria. You can follow along on the #brightdelight on twitter and instagram.
So far we have raised $485, that is two girls now going to school in Africa. YES! I am excited and so grateful for those who donated.
But, we are still far from our target with less than a week to go. I really thought we could get to the target, but now I am worried.
Any donation is a contribution and they all add up.
You can donate at http://doitinadress.com/ytravelblog
Just click on the orange donate now button. It can be anonymous if you wish. I'd love it if you could share it amongst your own connections and encourage others to help us put girls in school in Africa.
And if you are on twitter, just press click to tweet now. I've already created the tweet for you.  Click to tweet
Just think about your life or your daughter's- education is something we have always taken for granted.
Imagine never having the opportunity. Imagine being raped or having a child at 15 instead.
We are so so lucky in the Western World. We forget too often those who aren't.