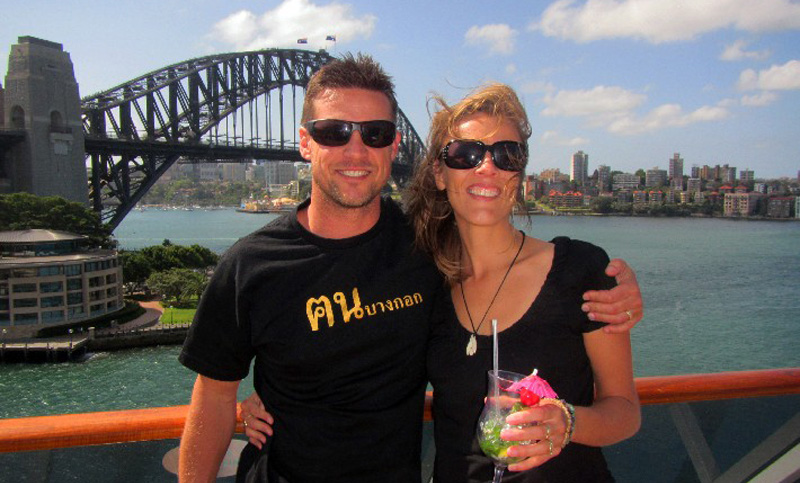 21
"Do you still want to move to America?"
My chakra healer asked before we jumped into our rebalancing therapy.
"You know I don't even really think about it anymore. I don't have time."
Tiffany's question really made me stop and think.
That longing I have always had to be somewhere else has gone. The angst at wishing this moment away for the next one that would make me happier has disappeared.
I rarely even think about the future anymore. It's not that I don't have goals and things I am working towards, but my focus is totally here in this moment.
I've learned from the gurus years that this is the only moment that counts and is the space we should be living from, but I could never quite get it right.
It's hard to live in the moment when bills are mounting up and no money is coming in. It's hard to live in the moment when your retirement disappears before your eyes and you're forced to make choices you don't want to make.
It's hard when you are living a life you don't like. In moments like this the moment sucks. All you want to do is rue the past filled with mistakes and desperately pine for a future that is better.
There are still things about my life that I want to change. I want to have my own house with my children with a big backyard, and a deck overlooking the water, and an office overlooking the deck. But I am not desperate about it anymore.
I'm content to keep doing what I am doing every day and I trust that it will arrive to me when the time is right.
I still want lots of travel on the horizon next year, with a trip around the world with my family. But, I know that the Universe is creating that path for me based upon what I want and what it knows the path of my purpose is.
I trust.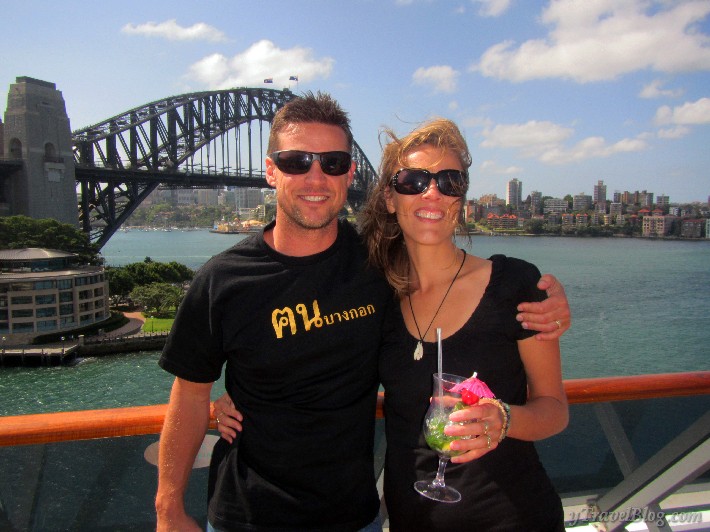 Wow. What an amazing discovery to make. What an empowering thing to be able to say. I trust that everything is how it should be. I can give up all the worry and fears.
My life is so fulfilled that even though I desire changes and look forward to another scenario, these thoughts don't consume me as I am too busy living. Too busy enjoying every moment.
Every moment is filled with challenges, joys, heartache, laughter, and every emotion you could possible go through, but now I don't want to run from them. I just want to experience them for what they are and I know they will soon pass.
Sitting on the train this morning I have some alone time and all these thoughts are running through my head. I felt so much gratitude for my country Australia. I never wanted to move back here, but I had a strong feeling within me that I had to.
The Universe is so amazing, it will speak to you and when it shouts you better listen as it knows better than you. Returning to Australia was a gift. I hated it for months and was so bitter, but it has given me so many life-changing opportunities. It has looked after me when times were tough.
We would not have come so far if it wasn't for this incredible country. How lucky are we to be born here? How lucky are my children?
I thought about what Tiffany said and I asked myself,
"Well do you want to move to the States? Or is your anger with Australia over now and you don't feel you have to run anymore?"
I don't have an answer. I don't have an answer because I'm finally content in this moment. Right now I am happy here. Right now I have all the opportunities.
Perhaps in three months' time that may change and I'll want to move back. I think a part of me will always want to move back. Raleigh is my home. So is Thailand. So is Australia.
Perhaps in six months we'll move to Thailand, maybe in a year it could be Dubai, or maybe we find a house here in Oz and stay.
I'm not concerned anymore. I'm not wishing my days away until what I want arrives. I'm just enjoying every moment that is gifted to me.
I trust that whatever happens each day is meant to happen. In the end I don't have to try and control it, I just have to learn from it and use the power of each moment to move to the next which is just as perfect as the former.
I think I have finally discovered liberation and the real purpose of life.
Your Turn to Share Tips:
Do you live just for the present or are you pining for a future of happiness?