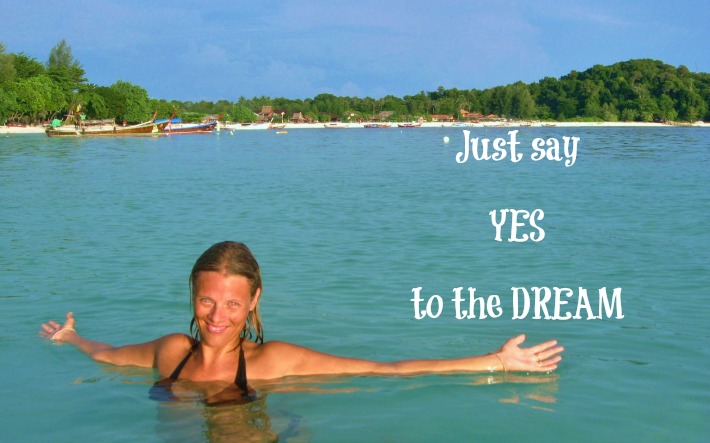 One of the simplest ways to start bringing more magic into your life is to say YES to it.
Amazing isn't it?
We spend most of our days saying no.
The nos come in the form of buts, ifs, maybes.
These are always disguising our fear and insecurity.
The magic can't get through if you keep telling it that you're not smart enough, rich enough, young enough, wise enough, healthy enough and all the other crappy excuses you want to give.
Just say yes.
Say ,I'm not sure how this can happen but I'll say yes to it.
I'm not sure what it is I should be doing with my life, but I know there has to be something special just for me so I'll say yes to it.
I'll just say YES.
Every time you hear that fear begin to talk, just turn it around by simply saying
YES.
Start practising it today.
Begin by making the simple statement.
I say yes to living my dream life. I say yes to living my purpose.
Continue saying yes for the rest of the day.
And sit back and watch the magic begin to appear.
Do you say yes to living your dream?
Want to create the life of your dreams?

My 6-part email series will show you how to tap into your mojo to create a magic
| | |
| --- | --- |
| | We hate spam just as much as you |