Sponsored Post
Pregnancy has a number of positive effects on women; from the feeling of elation of expecting your child to the process of designing the baby's bedroom, these are some of the best feelings and experiences of your life.
But along with these great feelings are a number of stresses and strains put on your body and mind. It's important during this time to relax and take time to unwind.
There are a number of ways to do so, possibly none more so than retail therapy or self-pampering. It's important to remember comfort, affordability and practicality.
However, this doesn't have to be as boring as it might sound like.  Here are some top tips on how to look and feel great during pregnancy!
Details and accessories!
As a new wardrobe might become expensive, take advantage of your accessory collection!
Go treasure hunting in your closet and locate old handbags, scarfs or jewellery that you might have. Jeans and a white t-shirt have never looked that good as when dressed up by old treasures.
Potentially invest in an awesome dress with exclusive details as the one underneath with stunning back details.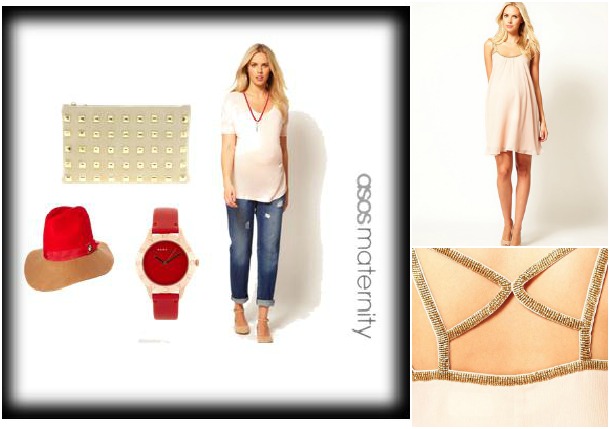 Clutch, hat, watch, boyfriend Jeans and dress – all ASOS.
Be bold – go for colour!
Don't hide in black, be bold and go for some fresh colours!
Don't be afraid to stand out in the crowd, and invest in a colourful dress or a bag or even some daring nail polish.  Just because you're pregnant doesn't mean you can't have fun with what you wear.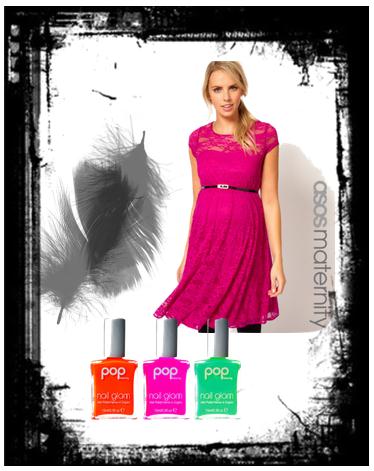 Dress – ASOS, nail polish from POP
Feel sexy
You may feel unattractive or suffer from a lack of confidence when pregnant as your body is changing daily. However, there is no need to hide your inner sexiness.  Go for some hot Smokey eyes or a daring red dress!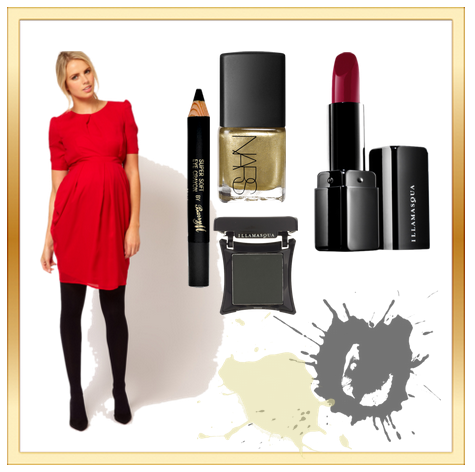 Dress – ASOS, nailpolish (Nars), Eye Crayon (Barry M), eye shadow and lipstick (Illamasqua) get it at ASOS.
Treat yourself!
You deserve some luxury, take some time for yourself. Make a nice bobble bath, light some candles, put on your favourite music and just relax.  You would guaranty to feel better and this will shine through to everyone you meet, you deserve it!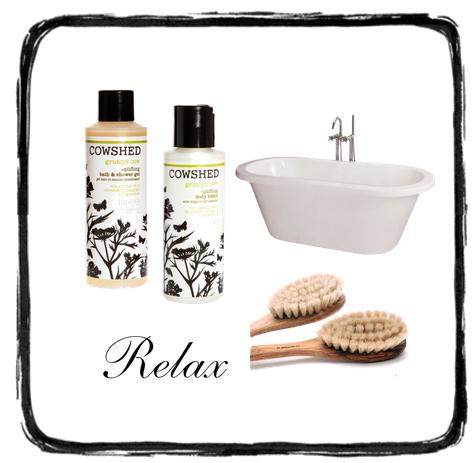 You can get Cowshed products at ASOS.
Unwind
Chill out with your favourite book and cup of herbal tea. There's no better feeling than sitting down with a good book and chilling out in your favourite dressing gown and Ugg boots.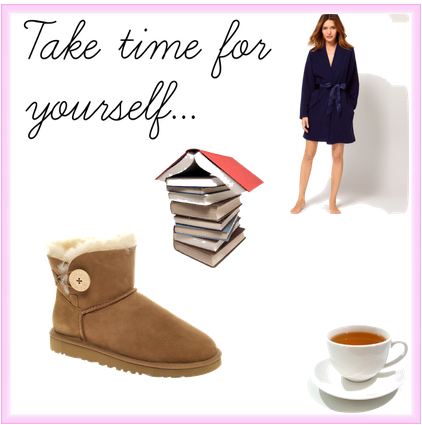 Uggs and dressing gown from ASOS
 These tips will are worth keeping in mind if you ever want to feel fresh and revitalised or just need some time away.
How do/did you manage to look and feel great when pregnant?
Want to create the life of your dreams?

My 6-part email series will show you how to tap into your mojo to create a magic
| | |
| --- | --- |
| | We hate spam just as much as you |