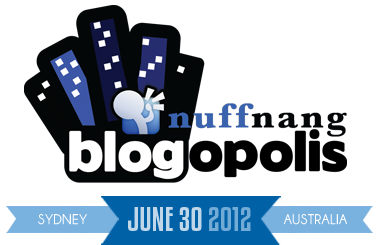 I've lived such a transient life for so many years that I often feel like I don't fit in. I have friends, but no one specific group that I hang with all the time. I tend to float from place to place, never sticking around long enough to form one group.
I attend conferences like Blogopolis and I see groups of people hanging out and I don't really belong to any one group.
I don't fit in and why it doesn't bother me
I don't want to fit in to any one group or clique.
Because it's too limiting for my nomadic spirit.
I find myself often moving from group to group, person to person, stranger to stranger, sometimes feeling alone and like I don't belong, but mostly enjoying the opportunity to talk to people from many walks of life.
I like meeting people, I like talking to people. I like hearing their stories and learning something new. I don't want to stay with the one group of people all the time. Its' not that I don't like to develop long-lasting and deep relationships, I like and have them too, but I never want them to come at the sacrifice of me being able to walk freely among the crowd and not belong to any one small space, but to the room.
Blogopolis connections
I met some wonderful new people at Blogopolis this past weekend.  I also caught up with and shared stores and laughs with old friends too and those I've met in passing before. These are the memories I have the most. The learnings will come in another post.
I enjoyed chatting with Dave Krupp from Nuffnang about Africa, Tim and his lovely girlfriend about their plans for travel to India. Trevor Young from PR Warrior as always shared his insightful knowledge on the blogging world.
It was great chatting with Tina Gray and learning about her family, Kat from The Organized Housewife about her extraordinary success, sharing laughs and blogging strategy with Sarah from A Beach Cottage and Nikki from Styling You. Always catching the energy buzz from Nic from Planning with Kids. Catching up with the bubbly Rachel Devine and meeting Christie from Childhood101 sweet precious baby. (How great does Christie look just quietly??)
Then there was the delicious warm hug from Denyse Whelan, seeing the sweet and lovely Jo Castro from ZigaZag Mag  again and Jenny from A Taste of Travel Blog, discussing the opportunity to work with the gorgeous Dannimezza, being befriended and supported by Nicole from My Idea Life when I found myself alone at my table, having the Redundant Mother follow my thirsty tweet and bring me over a bottle of water.
Sharing the panel with Janice Wong from Chaigyaru, and Christina from Hair Romance was wonderful, both such sweet and friendly ladies. I had the pleasure of having lunch with Christina the day before and really enjoyed her company. She's down to earth, friendly and loves to share. I was embracing my hair at the end of it and even buying hair products at Priceline!!
Learning e-book tips from Christina and Imogen Lamport from Inside Out Style over some wines. Meeting strangers in the bathroom at the beginning of the event who helped calmed my frazzled self after a crazy morning arrival. Sitting with a male fashion blogger at lunch and some lovely PR ladies. Meeting a fashion blogger from Siberia and learning about her life growing up compared to life in Oz was fascinating.
Meeting a reader, Kirsten from A pair of boots and a backpack, talking travel and life in the US and enjoying a few drinks with her and my friend Hannah De Milta, new friend, Jaclyn from Little Paper Trees and Zoey from Good Googs.What was meant to be one drink turned into a few.
And then there were a few business networking discussions here and there.
It's sometimes good to go to these events alone and with no permanent social circle because it presents you with the chance to meet more people.
I don't fit in to any one group and it gives me the chance to experience how many wonderful people make up this blogging space.
And for those who struggle with that I don't fit in angst, I implore you to look at it from the perspective of how it liberates you to branch out.
What memorable connections have you formed with people? Are you someone who enjoys the comfort of a group of poeple you know or do you like being a floater?
Many thanks to Vibe Hotels for my stay at Vibe North Sydney! The Vibe is a fantastic place to stay in Sydney. Can't recommend it enough.
Want to create the life of your dreams?

My 6-part email series will show you how to tap into your mojo to create a magic
| | |
| --- | --- |
| | We hate spam just as much as you |