I was bitterly disappointed when the baby shower ended.
Not just because I had a really good time celebrating the upcoming birth of my sister in-laws first daughter, but because it was hard to pry myself away from the fantasy I had almost convinced myself was my reality.
That this penthouse was really my house and I was playing host for the afternoon.
I don't think I ever want to attend or host another party again in any other place but a penthouse.
Michelle works for the Mantra at Ettalong and was able to hire the penthouse for her afternoon baby shower. Such a great idea for a party and if you break it down per person it is a really cheap way to gether your friends together for an occasion and celebrate with extraordinary views.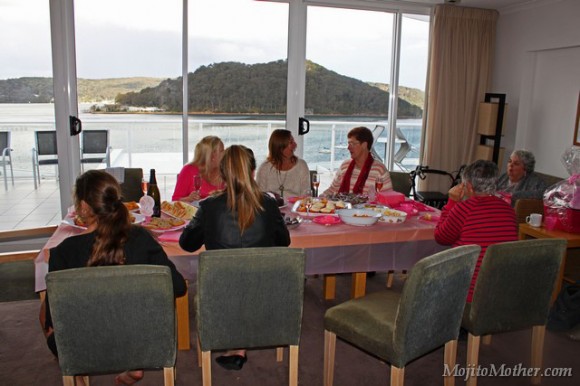 There are a couple large living areas, a kitchen, three bedrooms and huge bathrooms. The deck warps right around with a  spa bath and awesome space for outdoor entertaining.
It was raining so we were happy to admire the rainbows through the sliding doors an eat far too much Mexican dip, chocolate slices and cupcakes.
Oh not to mention the lollies and the pink champagne.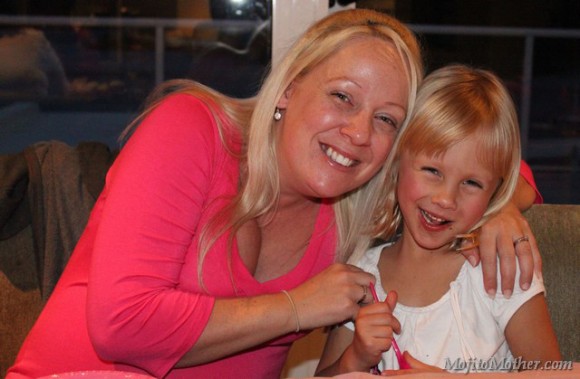 Seriously my sister-in-law knows how to plan a party. I am trying to convince her to become a party planner as she has a real gift in making everything look perfect.
Now I just have to create an occasion so I can throw the next penthouse party.
Who would like to come? and who's bringing the champagne?
Want to create the life of your dreams?

My 6-part email series will show you how to tap into your mojo to create a magic
| | |
| --- | --- |
| | We hate spam just as much as you |