10 Things I am Loving : Thailand, New Dresses, Bondi Beach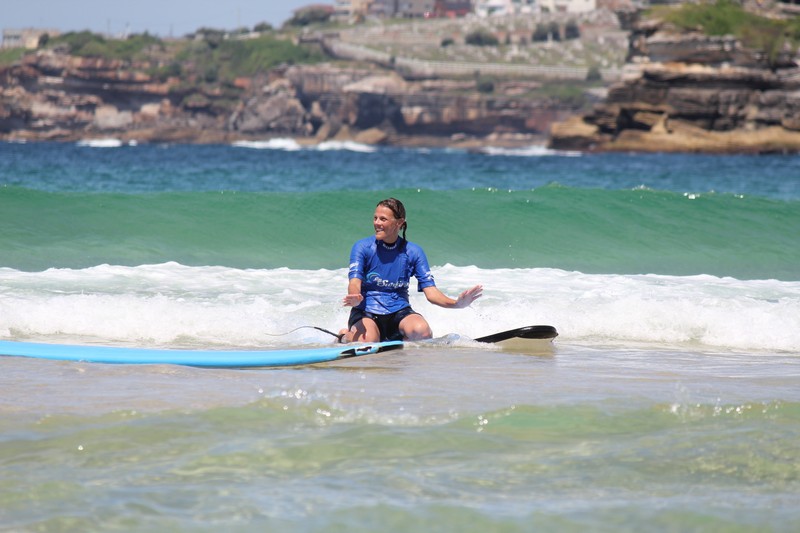 2
Things to love this week
Bondi Beach
I used to be a bit hee haw about Bondi. It just had that reputation about it. You know pretentiousness on one end and on the other full of British backpackers. Not that that really bothers me as I used to be one, but I just couldn't get into the whole "Best Sydney beach" that the tourists rave about. There's just too many other beautiful beaches in Oz. Get out and explore them.
But, after spending some time there this week, I have to say I am getting it and enjoying the vibe. I still don't think it's Australia's best beach, but there is a lot to enjoy there from learning to surf, to beautiful scenery, to surfing lessons and great restaurants.
$10 dresses from Kmart.
Yes believe it or not. I picked up some beautiful dresses from Kmart for only $10. I am pretty bloody stoked. And I got a pair of shorts that actually don't make me look like an overstuffed capsicum for only $19.
Inspiring Quote
"The single best thing you can do for your child is to have your face light up every time they walk into the room"– Unknown
Hanging out in Thailand with Thai people
Thailand is my favourite country and Thai people are my favourite. They are so generous, kind, considerate and funny. They laugh all the time and don't take life too seriously.
It was great to experience a week in Thailand with them discovering new areas of Thailand. Not to mention the food and the incredible two hour massage that made me feel like a new woman.
Seeing my Girls Again
There is nothing like seeing your children again after being away from them for almost two weeks. We have been having lots of cuddle and laughing time. The same goes with Craig. Makes me realize what a wonderful family I have and how lucky I am
Travel Video on Travel and Escape
Craig and I are wanting to dip our toes into video a little more. We had a good excuse when Travel and Escape asked to feature us as a travel couple. We had one day to shoot in between our press trips. Unfortunately we had wind issues and could not re-shoot, so a lot of our advice made the cutting room floor! We had fun nevertheless.
Guest Posts
The Mother's Guide to Taking A Break on the Organized Housewife
9 Ways to Clear Away all the Crap that is Holding You Back on LifeHack
Song: Don't want to Miss a Thing- Aerosmith
This was my karoake song this week in Thailand. I think it is a love song for my children
Blogs I am Reading
Dear Meditation, it's you Not Me by Kelly Exeter This post shows the struggle so many have with meditation. You can read my long response in the comments.
This post is for My friends in Syria, by Wandering Earl. Been complaining much lately? This post will help you stop
The Complete Guide to Setting Up the New Facebook Page Design by Hubspot I'll be using this a lot over the next couple of weeks
Your Turn to Share Tips:
What are you loving this week?