How Stumble Upon Works and Why I Won't Stumble your Post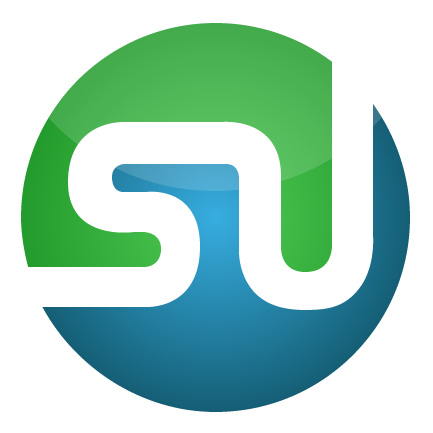 27
Stumble Upon is the biggest driver of traffic to blogs and websites on the net, far surpassing facebook.
It is an important tool for traffic generation to your blog. A lot of people complain that it does not bring loyal readers to your blog because most people are quickly stumbling through giving random thumbs up.
The more I use it the more I see this to not be necessarily true. And if you use it in this way, Stumble Upon won't reward you.
Stumble Upon is where I do most of my online reading, it is where I most discover new blogs, blogs that I have become loyal readers of and who I have now written guest posts for, which have driven me more traffic.
I am surprised that so many mummy/personal bloggers don't use it. We can get massive views on y travel blog for posts, the biggest so far being around 55,ooo. And yes this does convert to traffic. I know because I've got the stats backing it up.
The key to using Stumble Upon is to have the intention of using it properly and to bring value to it. If you jump on it just with the intention to rig it in order to bring you more traffic then I reckon you'll have poor results.
How Stumble Upon Works
Stumble Upon is really difficult to work out the factors that will make a post go viral. Basically it has to do with who is the first to discover it and how powerful the users are who thumb it up and review it.
So for me, I aim to make myself a power user. I figure if I do this to help others it will come back around.
Basically once a post of yours is discovered, it goes into the Stumble Upon stream and will pop up to SU users as they are stumbling, depending on how "popular" the post is. The more it gets shown the greater your chance of being found, liked and gaining new followers.
Basic Stumble Upon Terminology
Likes/ Thumbs up
If someone likes your post they just click the "I like it" or thumbs up button. This increases the likelihood of the post being randomly shown to others more frequently. You can also thumb down a post as well.
Power User
Is someone who is very active on Stumble Upon in discovering, liking and reviewing posts.  If a power user stumbles your post, make room for an influx of traffic.
Is a link shortening tool provided by Stumble Upon. This can increase the views you can get to your post.
Friends/ Followers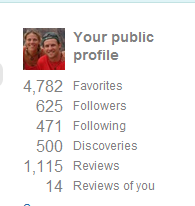 You can follow and be followed by others on SU. When you accept a friendship you can select as to whether you want to accept their shares via a toolbar or not. Be careful with this as you could end up getting spammers. But, it is easy to delete them if you discover it later on.
You can also add reviews of the person and their site. Just go to their profile and click add review. This is a great thing to do to improve the value of themselves and you.
Stumbling Session
Is when you spend time stumbling through sites either by clicking the stumble button for random posts or through posts that are sent to you from your SU friends.
You can also stumble posts from those you come across through non-SU methods online.
Stumble upon tool bar

The SU tool bar is an browser add on which has all the SU functions you can use for a stumbling session. You can use the tool bar to select the interests you want to stumble through
Once you select that you will share with others through your toolbar, you can send them notification when you are sharing  a new post (yours or someone elses) There will be a red button that lets you know how many shares you have waiting to view.  This is a great tool but can be overwhelming especially since I have spent the last month tryng to get mine down from 400 waiting shares. I'm down to 200.
How I use Stumble Upon
I stumble every day for at least 15 mins. I use my stumble tool bar and stumble through those of my "friends" who share with me, and just random sites based on my interests that I have preselected.
I try to stumble new sites and posts so it does not seem like I am just "liking" my friends. Besides it's how I find new sites.
I stumble a wide variety of interests: travel, parenting blogs, writing, business, sports, photography
Important: If I am the first to discover a post I will ALWAYS leave a review and a couple of relevant tags.

If you don't do this you will not help the person who wrote the post receive much Stumble Upon love. This is one of the biggest factors to a post going viral.

HELP ME HELP YOU is always my motto.
I don't just fly through posts giving them quick thumbs up, without checking first that they provide value and are interesting to me. I spend at least 30 seconds on the post before I thumb it up.
I make sure that in my stumbling session I am leaving reviews and several tags for every few posts that I stumble.
I only stumble my own posts every now and then. If you stumble the same site all the time, SU will penalize you.
I'm still figuring out the value of the su.pr shortening link. I used to get more views when I used it, but then it went strange for awhile, and I stopped. I've just started using it again and finding it bringing more views once more.
If someone has mentioned me or my site in a post, I will stumble it. There is more potential for new readers to find out about you then on another site.
I don't just thumb up posts I like, I use it as an opportunity to also share via twitter, and comment. Remember, it's all about providing value.
Why I won't Stumble Your Post
I'm extremely busy so I have to be really picky when it comes to the time I spend online. I can evaluate, in a couple of seconds, when a new site pops up on SU as to whether I will spend my time reading and liking.
You have to understand that the majority of the stumblers will be thinking along these lines. You have to make it easier and more enticing for them to click like.
I won't stumble the post for the following reasons:
1. If the title of your post is not above the fold. You want me to scroll? Too much time
2. If the first thing I see is google adwords.
3. Slow speed. Can't wait for the loading time (we have been working on this on our sites for months to get it up to speed)
4. Bad designs that make it look like you slapped it together and is really only in operaton for traffic generation to make money from ads (spend some time on SU and you will soon know what these look like)
5. Photos of boobs and scanty undies on "lingerie" models
6. White text on dark background: there are only one or two blogs that I will read like this as they are friends and I like their content. Otherwise forget it, halfway through and I'm reaching for the Nurofen. Black text on white- just like books.
7. Any topics that don't interest me. I won't stumble meat recipes, because I am vegetarian and even though they look good it feels like a conflict of interest. Stay true to your interests and values.
8. Any sites where the content looks like it has been taken from other sites, including collections of photos- you can tell after awhile.
Once you have grabbed my attention to start reading, make it easier for me to finish the post by:
Having large font– at least 14pt
Small paragraphs, 2-3 sentences max. I'm a fast scanner reader. This makes it easier for me and saves time
Bold important key words and phrases so I get the gist of what you are writing
Headings scattered throughout breaking up the text and that stand out.
And then if I like what you have to say help me promote you and connect by:
Social media sharing buttons at the top or side so I don't have to try and find them
Oh yeah- if you want me to tweet your post, make sure it is set up with your twitter handle. Credit where credit is due.
Tell me your story in your about page, so I can get to know you more
I hope this helps you to understand how stumble upon works and how you can effectively use it to drive traffic to your site
Happy Stumbling!
Your Turn to Share Tips:
Any other tips for using Stumble Upon? Why won't you stumble a post?