I love breastfeeding.
I really do.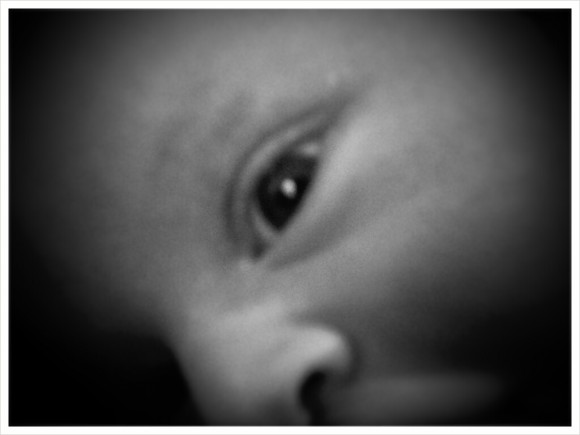 It's just that this time with Savannah, I am finding it really difficult and lately I have been battling with the tired and busy Mumma inside of me that just wants to give it up.
I know how beneficial it is for so many reasons: bonding, health, cost, convenience, and I can't bear the thought of making the decision to cut that all off.
Breastfeeding Challenges
But there is the other side to breastfeeding that can be so draining. The constant feeding of a tummy that won't fill up, the constantly leaking boobies, the hassle of discreet breastfeeding in public, the trauma of trying to express milk to cover those times when I need to be apart from Savannah.
It's only the moments when I get really tired and she can't get enough from me that I start to think of stopping.
And then the guilt hits
"You are so selfish. This is your child you are talking about. You want to stop just because it suits you more. What about her?"
And then I want to cry for letting her down.
I never experienced any of this with Kalyra, even though by six months I was happy to give it away.
But with Kalyra I was nowhere near as busy.
The guilt hits again.
"Are your kids not important to you? Why is it all about you and your business?"
Because that is the thing that is going to provide for my children. The reason I am working so hard, so we can have oru dream life and be happy. There is nothing your children need more than happy parents.
I think of all those women who have to go back to work when there child is only 6 weeks. Not so much here in Oz, but plenty do in the States. How can they manage to express so much milk while they are gone? I am sure many of them switch to the bottle then.
You have to do the best you can from where you are with what you have.
Turning to the Bottle
Eventually, I had to make a decision as it was stressing me out, which is not good for anyone.
I was really struggling to express milk. Twenty minutes on the pump for 20mls of milk was getting me nowhere. It wasn't just the hassle of this but the stress that came with trying to work out how I was going to transport the milk from Sydney to Melbourne for the Problogger event  without it going off and having enough to cover me.
What would I do then if I couldn't even express enough, let alone transport it?
I finally decided to continue to breastfeed, but give Savannah the old bottle of formula milk during those times I couldn't provide for her, either from being away from her or being stressed and needing some time out.
She took to the bottle straight away.
I felt relief. Relief that she took it, relief that I knew how much she was getting and that her tummy was full.
Mother's Guilt
But on top of that I felt sadness and guilt.
I did not give her the bottle, but stood in the background watching. I wanted to run and snatch that bottle out of her mouth and put her back in my arms where she belonged,
"No, that's my baby. She needs me to feed her."
I felt like I was cutting the cord of our bond prematurely and it hurt.
I imagined her thinking, "Where has my mummy gone? Why has she deserted me? "
And then I felt her pain. Pain that wasn't really there, but projected onto her through my own guilt.
"I feel like so guilty. I don't want her to think I am deserting her," I confided to Lina when we were out to dinner and Craig was giving her the bottle.
"She's not thinking that, all she is thinking is how good it is to be having milk," Lina, in all her wisdom, put it into perspecitve for me.
As mothers we get so wrapped up in thoughts of not being or doing good enough, like the fate of our children's health, stability and sanity lie on our shoulders. That any small move we make will somehow leave deep scars that last a lifetime.
We take our guilt at not being good enough and throw it onto our children, eventually leading to a path of sorrow.
"Guilt is a wasted emotion," Lina said to me, and she is so right. It leads nowhere. It doesn't empower us or teach us how to be better.
In the end, it does not matter where Savannah gets her milk from.
All that matters is that her belly is full of nutrients so she can grow and her being is filled with love so she can thrive.
Us mothers, need to ditch the guilt and focus instead on doing the best we can with what we have from where we are.
Our children can never be harmed if we just fill them with love.
Did you battle with guilt when giving your baby the bottle instead of the boob?
Want to create the life of your dreams?

My 6-part email series will show you how to tap into your mojo to create a magic
| | |
| --- | --- |
| | We hate spam just as much as you |