Keep Your Opinions to Yourself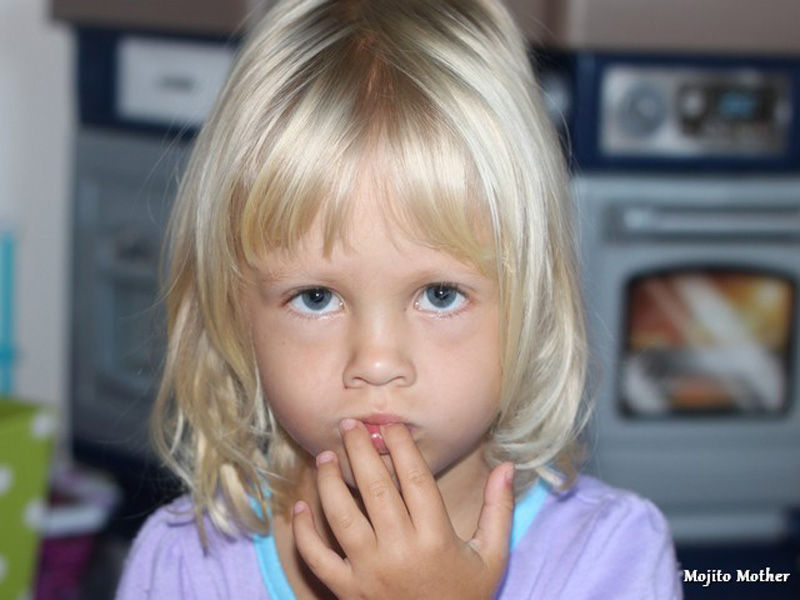 8
I'm not sure if I'm even going to publish this post and with a title like that there is probably good reason not to. (originally there was the f bomb in the title)
I am completely burning up inside and writing for me can be a good way to release that. If I end up coming out with something of value other than a good old rant then I will publish.
What is it that makes people think they have a right to comment on the choices and life of other people?
Do they think they are perfect, and this perfection entitles them to do so? And that there way of thinking is the best and only way and anyone who doesn't adhere to this is a dropkick?
As I said to my student who was so busy pointing the finger at another child yesterday, that they didn't notice how they weren't doing the right thing either,
"Do you have the recipe for perfection, because I would really like to get that from you? Until you are perfect then you keep your mouth closed and you worry about what you are doing and you alone. If we all just focused on that then we would all be doing the right thing and getting along."
I am compeltely fed up with people thinking they have the right to comment on what I choose to do with my life. It's none of your business.
Here is the deal:
I am a good person. I am friendly. I have good intentions. I like to help people. I like to inspire people. I like to laugh and have fun. I don't much care what people think of me, but I usually think of others in a warm and positive way, even when I don't really know them–I'm sure open to learn.
I don't care if you smoke dope, sleep with members of the same sex, pick your nose, make a you tube video of you singing your favourite song, walk around your house naked, tell me your business on facebook, decide to become a hermit on the top of Mt Fuji or live in a monastery for the rest of your life.
All I care about is that you do your best to be happy,to live a good life and to help others.
If you are running around raping and killing women and children then I might have something to say abotu your life choices.
I have the best intentions wtih what I do,as I know most people are in doing what they do. No one wants to be a jerk, or mess their lives up, but sometimes we make mistakes, and that is okay as long as you learn and get back up again.
Sometimes others may make life choices that aren't really ones I would make, and that is okay. Beacuse it is not my life. Why should I care?
Unless I think somehow their choices are responsible for making me happy. Unless I think that my life is so spiralling out of control that I have to focus on other people's lives instead.
There are only two people in this life who have any right to comment on the choices that I make. And that is my Mum and Dad. They gave me life, and so I guess in some respects, even though I am a perfectly functioning adult, they can still claim some right over me.
But, you know what, they don't. They know that really they don't have a right. They know that the most important thing for me is to be happy. They don't care what path I take to obtain that. They don't care that I hang out on facebook, or that I write my innermost thoughts on my blog, or that I love travelling the world, leaving them behind and taking their grandchild with me.
Sure they want me to stay but they know my life is not about what they want.
We have had our differences in the past, but I can really look at our relationship now and be tremendously grateful for it and all they have taught me, so I can pass on the same gift to my child.
My father, is nearing…I can't say… he is still 39. But let's say I'm 35 so he is slightly older than that in reality. He still pursues and follows his passion of playing cricket. He plays for Australia in the over…… team, a couple of ages above the Baggy Greens.
This has been his passion his whole life, and while I never quite understood it, I understand the message that he taught me,
Have something in your life to love; have something in your life to be passionate about and to work towards. Because when you do that you will relinquish your right to constantly judge and criticize what others are doing with theirs. Why? because you won't have time. You'll be too focused and far too happy with what you have created. In the end all you'll want to do is help others create the same happiness and passion.
There is no one in this planet that has any right to think they can tell me what I should do, how I should live my life and if I don't live it according to what you want and your values then I am pathetic or shameful or have nothing better to do with my life.
Keep your small minded opinions to yourself
It's my life. I don't hurt anyone. I'll do what I want to do with it. I was not born for you. And don't ever again think that I was.
Do something to increase your own happiness instead.